Bali is a pleasant tourist resort with several beaches and a small harbour. The village is located about 10 kilometres east of Panormos, and 30 kilometres east of Rethymno.
The different between Bali and Panormos is that Bali is more exploited, there are more beaches in Bali and they are in my opinion better, and Bali is very hilly. It is a total tourist resort that receive package travellers from many countries in Europe,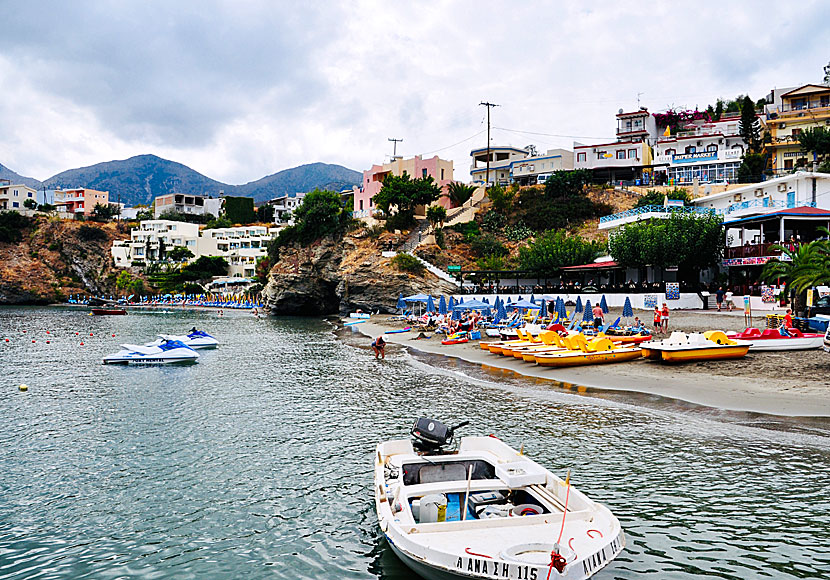 The place is small, almost all buildings have to do with tourism. Of course, here are all tourist amenities you might need. There is even a road train. It is called Bali Express and it runs around the village, and to the beaches, once an hour from early morning to late evening. There is of course a wide range of tavernas. I can recommend the Taverna Valentino on the beach next to the harbour. Book hotel in Bali here »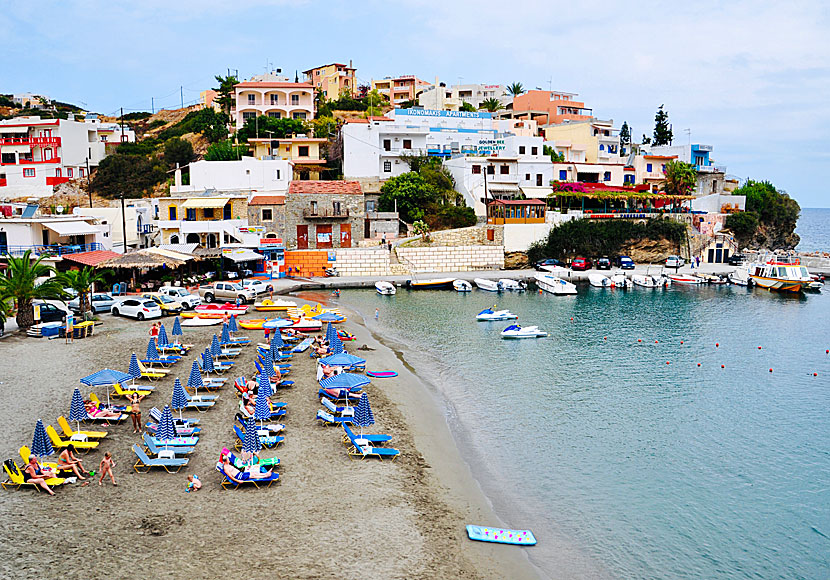 One of the beaches in Bali.