Just west of Margarites lies Ancient Eleftherna, an excavation area with great archaeological interest. Here are, among other things, the remains of a Roman tower, large water cisterns from Roman times, a Hellenistic city, an ancient bridge and a large necropolis.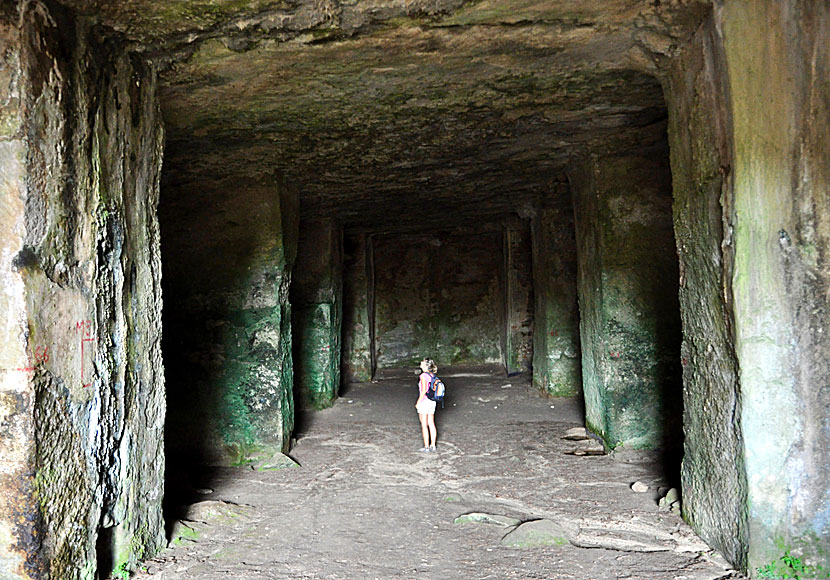 The water cisterns of Ancient Eleftherna.
The area is gigantic. When we were here we strolled around for hours without becoming much wiser. Outside the entrances, there are more than one, there are maps of the area, but unfortunately we saw no information signs.
West of Margarites and Ancient Eleftherna lies the Arkadia Monastery, one of Crete's - and Greece's - most important monasteries.