I think that Souda beach is better than the beach in Plakias. The beach has a beautiful location and is partly sheltered from high waves by rocks. Tavernas are located at the far end of the beach.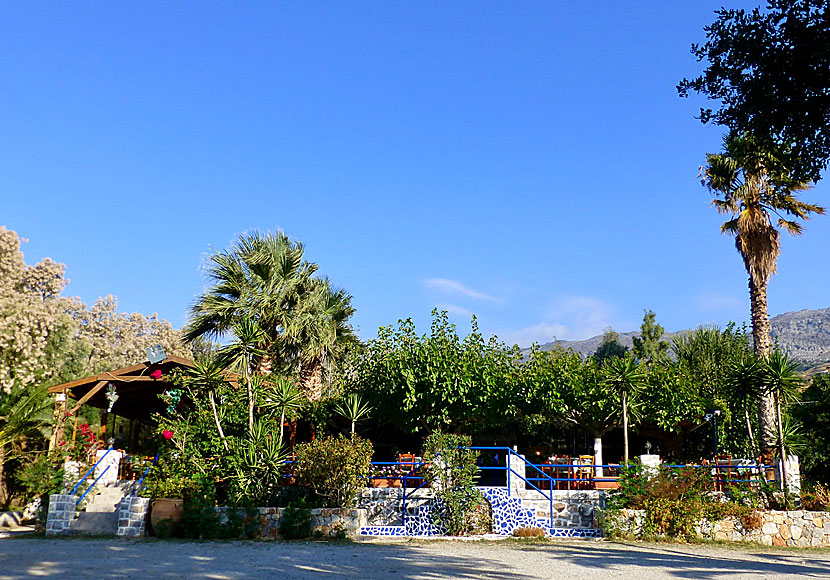 A taverna above Souda beach.
Souda beach is popular with nudists, just like the beaches east of Plakias are. If you are disturbed by skinny-dippers, you do not have to worry, there is plenty of room, it is a long and very wide beach.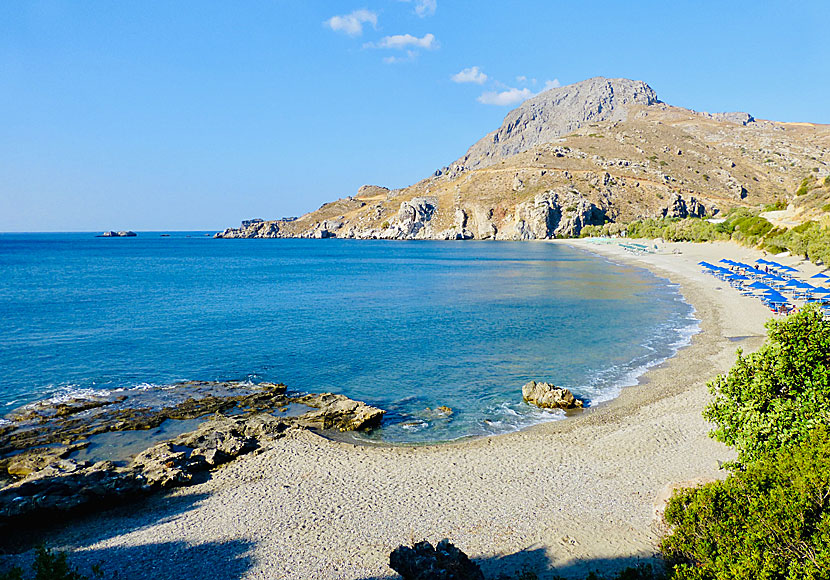 Souda beach.
If you stay in Plakias, I recommend you to visit this nice beach. The distance is only a few kilometres.