From Amoudi, you can walk or drive to Amoudaki beach located on the other side of the hill. The beach is also reached from Damnoni beach located between Lefkogia and Plakias.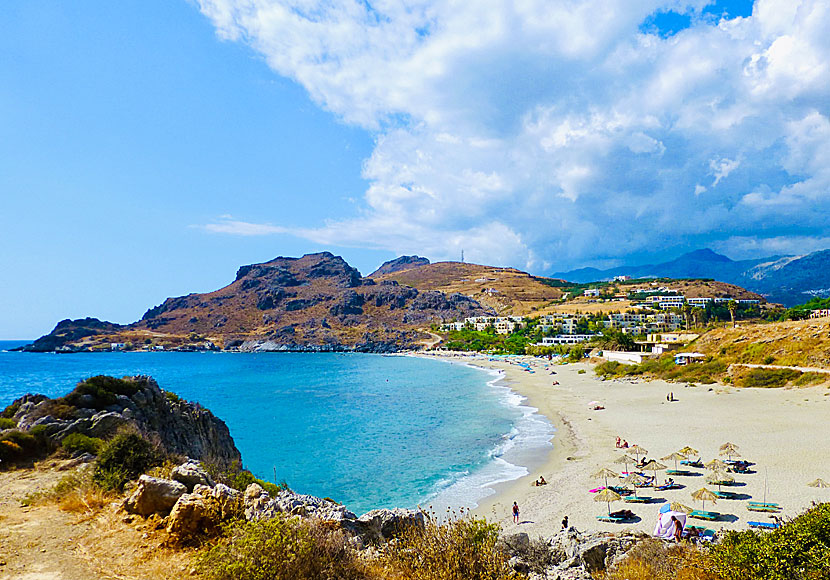 Damnoni beach.
Damnoni is a small tourist resort on its way to becoming big. The resort offers a long nice beach, several hotels and tavernas. All facilities are found at the beginning of the beach and it is also here where most people are. If you drive to the far end of the beach (of course you can walk too), then there is plenty of room, and sometimes one or two nudists.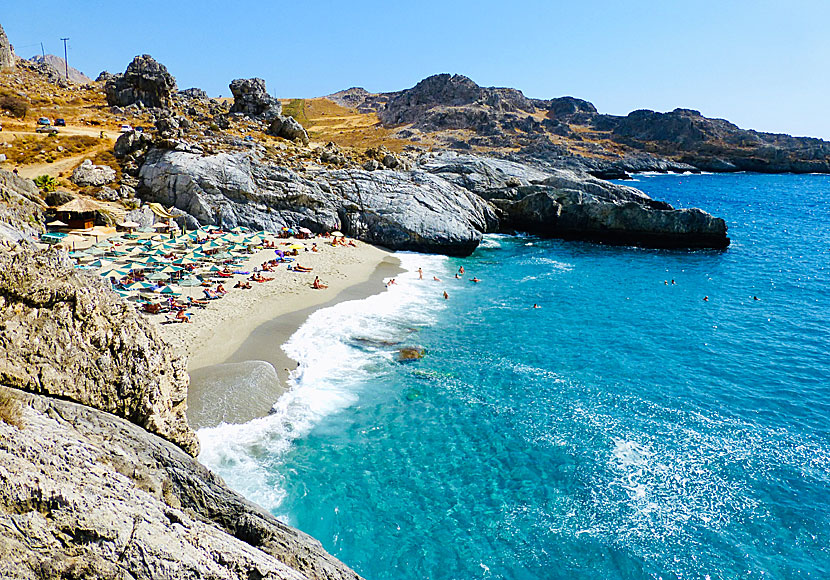 The Nudist beach Amoudaki.
If you continue to the end of the beach, and rounds the headland, you reach Amoudaki beach, mentioned above. If there sometimes are one or two nudists at Damnoni beach, then the total opposite prevails on Amoudaki beach. Here you can sometimes see one or two with clothes on, otherwise it is skinny-dip that applies. If you like to sunbathe and swim naked, this is the place you should throw your clothes.
If you stay in Plakias (south of Rethymno), I recommend you to visit some of the beaches above. Don't miss Souda beach, located west of Plakias.