I would like to take the liberty of making a proposal, please stay overnight in Spili, then you will experience a completely different village than the one you meet during the daytime. The evenings are wonderfully relaxing, and there are many cosy tavernas to choose from. Like Taverna Maria & Kostas where you eat good food in a lush environment with trees and flowers. The taverna is located along the main street in the beginning of the village, quite close to the Heracles Hotel, where I recommend you to stay.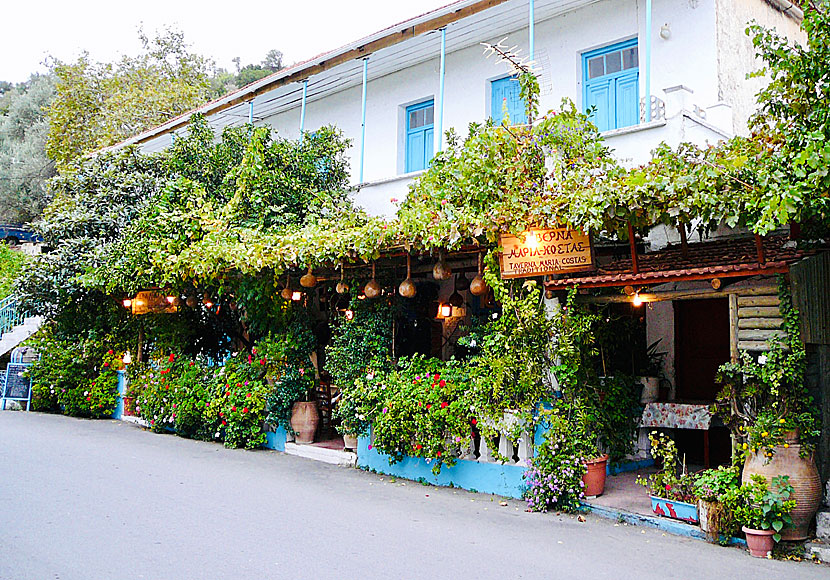 Taverna Maria & Kostas in Spili.
ACCOMMODATION IN SPILI
Heracles Hotel is a very nice pension with clean rooms and a most enjoyable view of the meditative valley. The owner Heracles is one of the reasons why this is an extraordinary accommodation. He is super friendly, and he is more than happy to share his knowledge of Crete.
In addition, he makes super yummy marmalade and jam. Of course, he uses his own raw ingredients. The marmalade is served at breakfast, it can also be bought at a reasonable price. You can also buy his marmalades if you do not stay at Heracles. If you want to stay where they have a swimming pool, check in at Rastoni.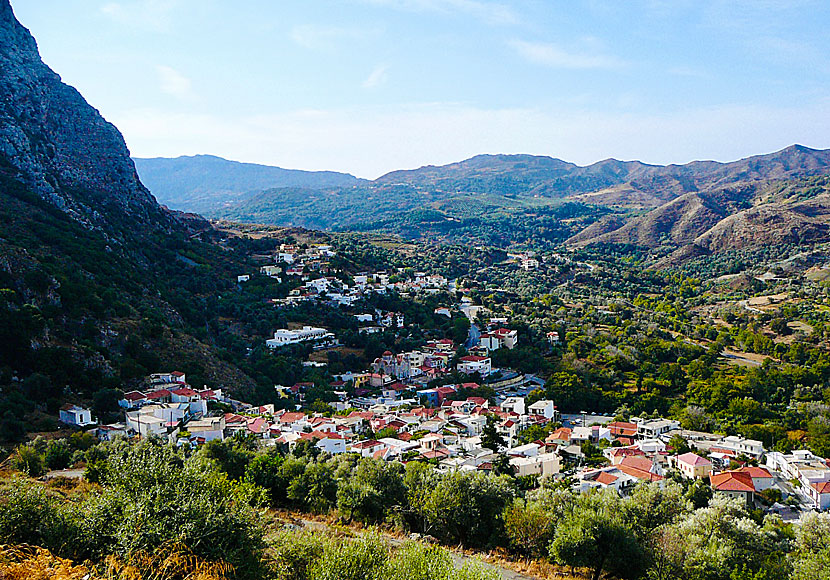 View of the village of Spili south of Rethymno.
From Spili, it is close to the pleasant tourist resort of Plakias, and to the beaches of Agios Pavlos and Triopetra.