Spili, about 30 kilometres south of Rethymno, has a wonderful location at the foot of Mount Kedros, and is one of my favourite mountain villages in Crete. The village is surrounded by lush vegetation and is framed by trees, fountains, springs, chapels and churches with great murals.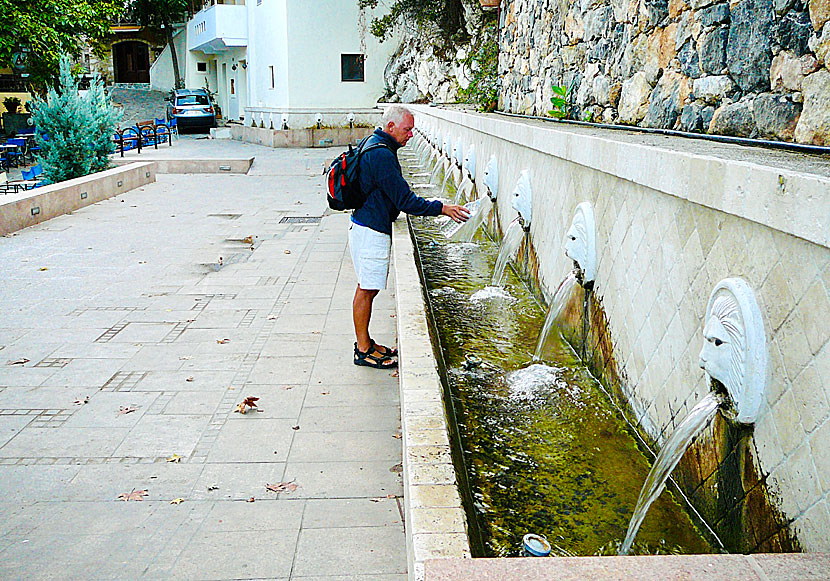 The Lion Fountain in Spili.
The big square is the heart of the village, and it is here that you find the famous Lion Fountain. The fountain is made up of twenty-five lion heads from whose mouths crystal clear water sprouts. Fill up your water bottle, you will not find better water in Crete than the lion's. There are several tavernas and cafes at the fountain.
If you stroll in among the narrow alleys at the fountain, you come to Spili's old parts where the buildings are worn and the Greek everyday life rules. The Greek everyday life is certainly noticeable everywhere in Spili, for example there are several old kafenións and ouzerias where the old men live their lives.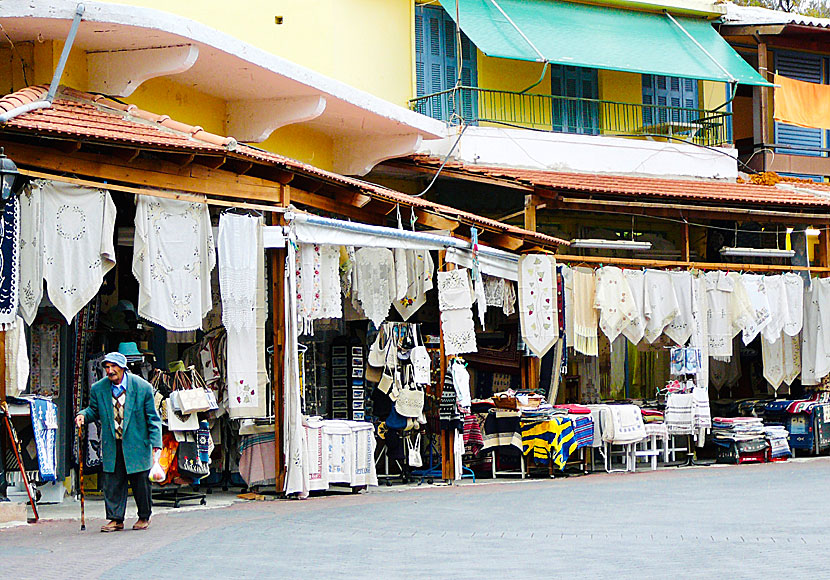 Spili is known for its weavings and other craftworks.
Spili is also a popular excursion destination and it arrives many tour buses every day. Most come to see the Lion Fountain and the huge monastery, and to botanize in the many textile shops along the main street. Spili is well known for its woven fabric.