Above the very pleasant tourist resort of Plakias in southern Crete are two smaller villages: Mirthios and Sellia. Both are worth a visit, I might even recommend you to stay overnight.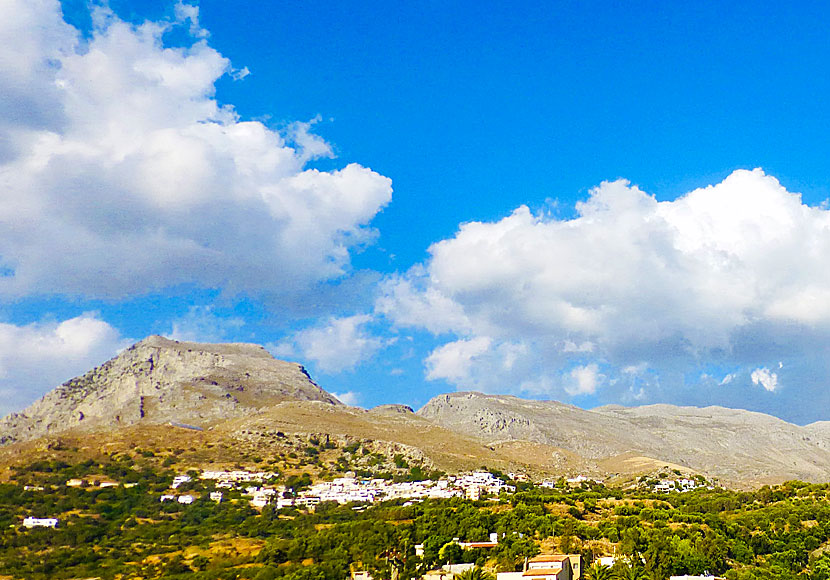 Mirthios lies in the mountains to the left in the picture.
Mirthios is located just above Plakias. In the village there are several excellent restaurants. Feel free to go there one evening if you are staying in Plakias, you will be astonished by wonderful views of the sea and great food. The Taverna Plateia is probably the best of the restaurants in Mirthios.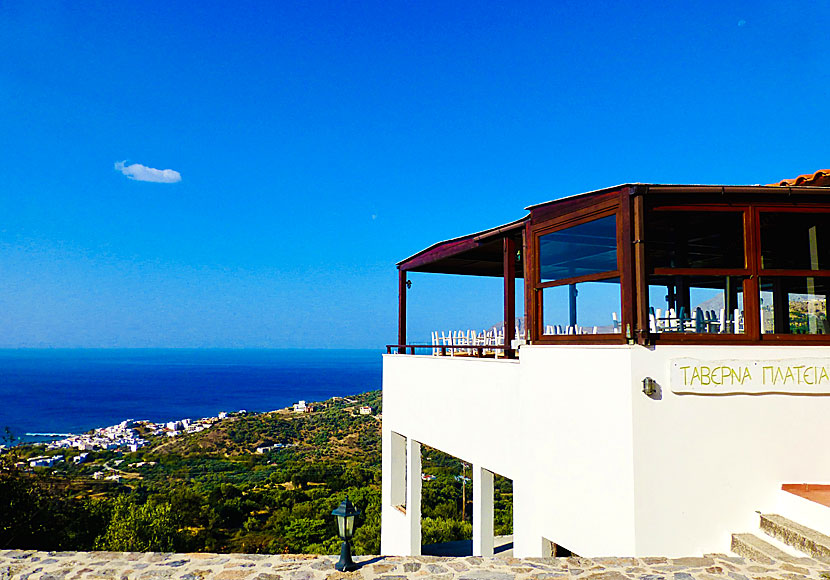 Taverna Plateia in Mirthios. Plakias is visible on the left.