From Armenistis it is just five kilometres to Christos Raches via a well-paved road. The village - which is the main village of the municipally - has about 360 inhabitants and it lies in a lush area about 500 metres above sea level. If you walk hiking trail The Round of Raches On Foot you will pass through Christos Raches.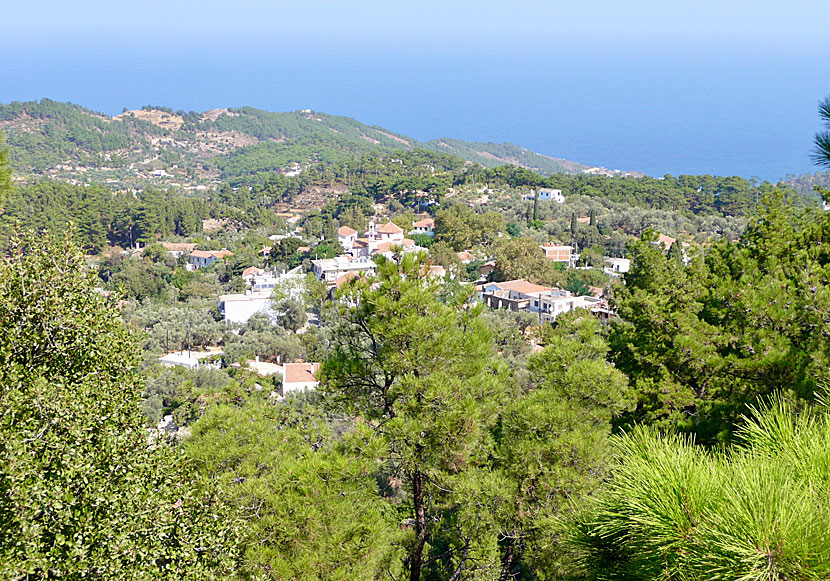 Christos Raches on Ikaria is five kilometres from Armenistis.
Christos Raches was previously mentioned because everything in the village was closed during daytime. The shops, tavernas and cafes opened up after the sunset. It is no longer like that, at least have almost everything been open when we have visit the village. But the village certainly comes alive more in the evenings and nights than during the day.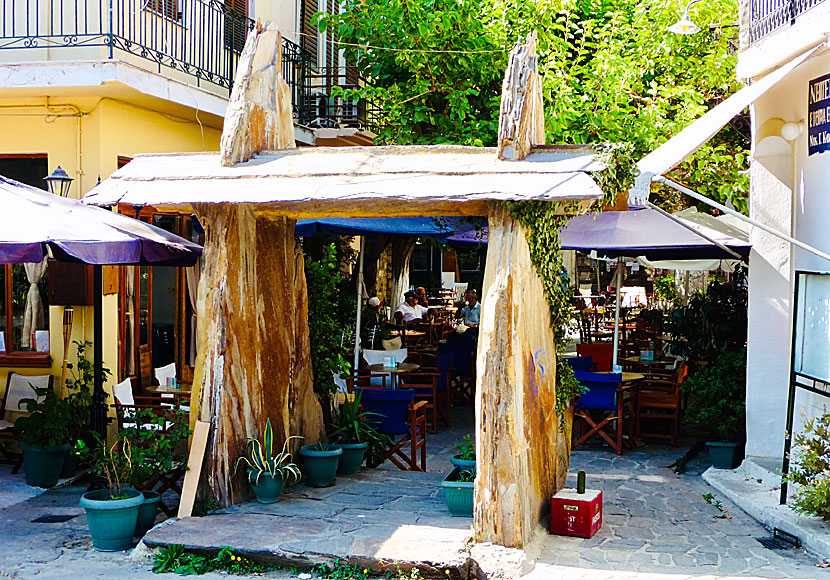 One of the stone portals in car free Christos Raches.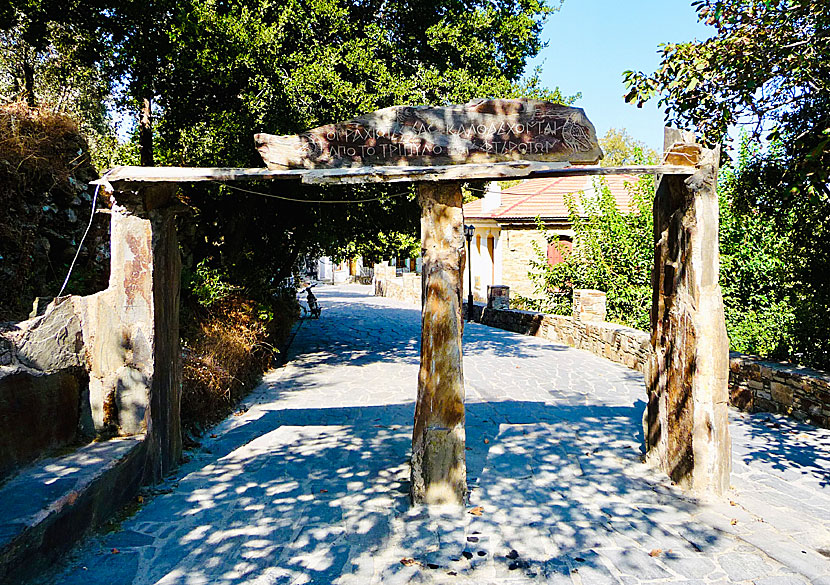 One of the other "entrances" to Christos Raches.
The village is dominated by a pleasant and lively square which is accessed via narrow pedestrianized streets covered with slate. Many of the houses are also covered with slate. Every street that leads into the village is adorned with a stone portal, which makes it impossible to drive into Christos Raches. Around the square lies tavernas, cafes and shops.