About 10 kilometres northeast of Agios Kirikos lies a small tourist resort called Fanari, often called Faros (which means lighthouse). There is tavernas, mini market, pensions and several holiday homes.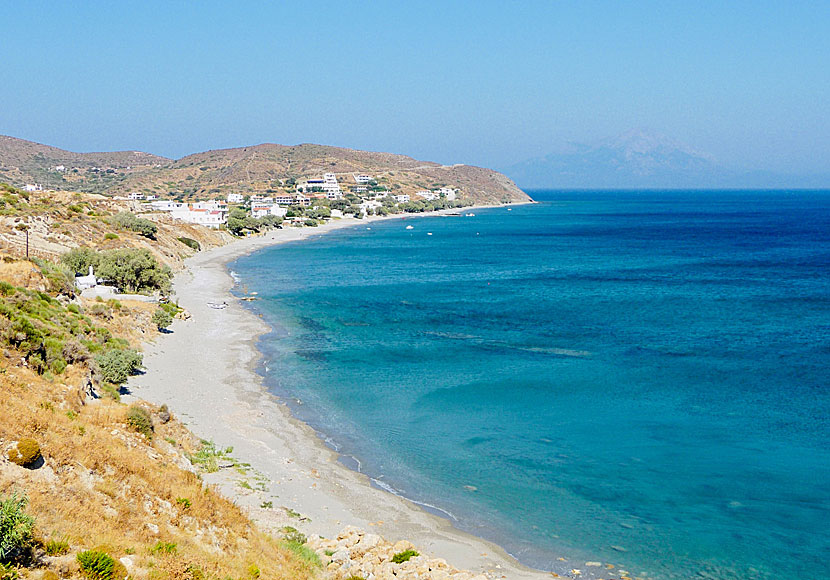 View of Faros. Samos is visible in the background.
The attractions of Faros is the just over 2 kilometres long pebbly beach, and the stunningly beautiful view of the sea and the dramatic coastline of Samos.
If you go to Faros, you can take the opportunity to see one of the archipelago's best-preserved watchtowers - Drakano. The tower - said to be built in the 5th century BC - is about 10 meters high and is built of sandstone. Its main function was to house a garrison of soldiers who watched over the strait between Ikaria and Samos. A similar defense towers are in Naxos.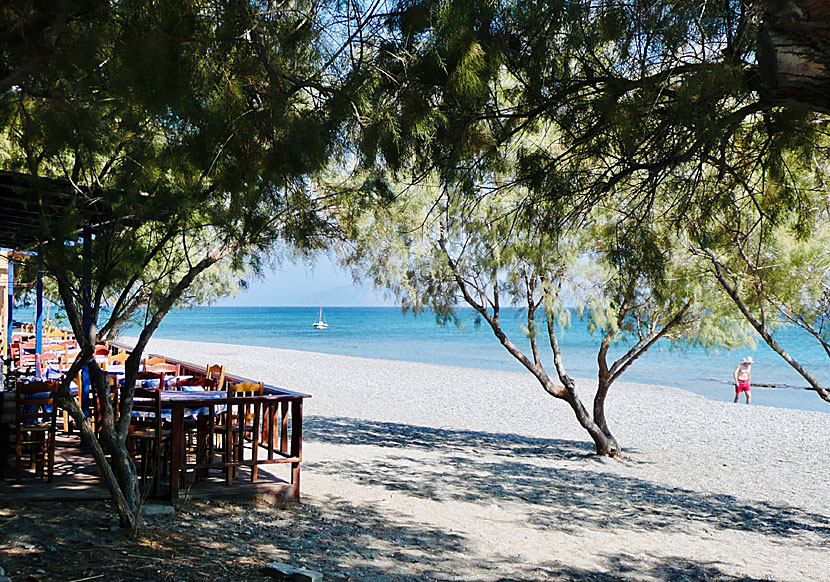 Taverna at Faros beach.