There are many old watchtowers on Naxos, some of the most interesting are in Halki, and between Abram and Apollonas.
The most famous tower is Chimarros Tower on the south-eastern side of the island. (The tower has been restored since I was here, the picture is from before the restoration.) The tower is cylindrical, unlike other watchtowers on Naxos. It is built of marble blocks that are between 30 and 50 centimetres thick.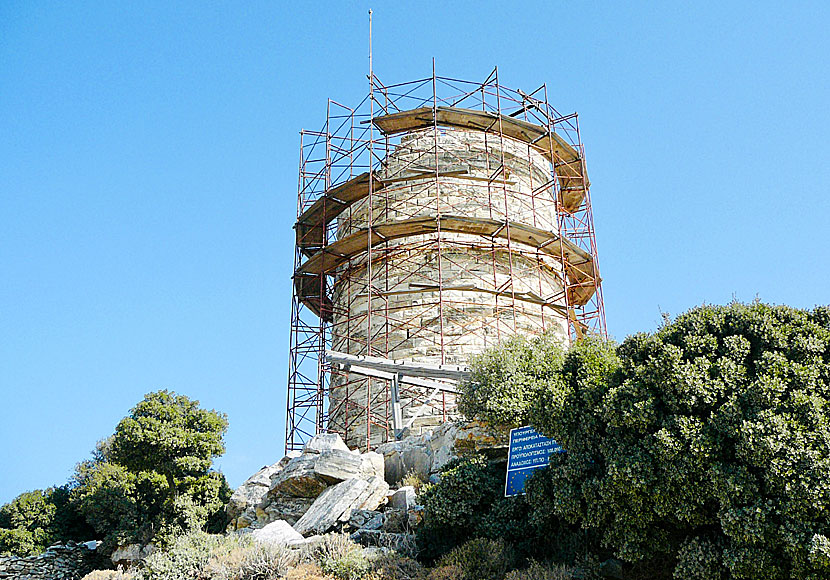 The height is about 14 metres and the walls are up to 1 metre thick. The tower has had a great symbolic meaning for the locals and occurs in many old songs. I have seen similar towers on a few other islands: Drakano Tower on Ikaria, Agia Marina Tower on Kea and Agios Petros Tower on Andros.
The road leading to Chimarros Tower starts in Filoti. The distance is quite dramatic, the road winds between the valleys and the view is sometimes beautiful. Along the way you pass several small chapels whose worn appearance indicates a respectable age. If you continue the road after the tower, you will eventually arrive to a long - and often completely deserted - sandy beach called Kalantos