It is only a few kilometres from Halki to Filoti, the road twists along a beautiful valley with olive trees and majestic cypress trees, at a curve, Filoti appears in the distance. The view over the amphitheatrically built village and the Mount Zas is stunning, and a given photo object.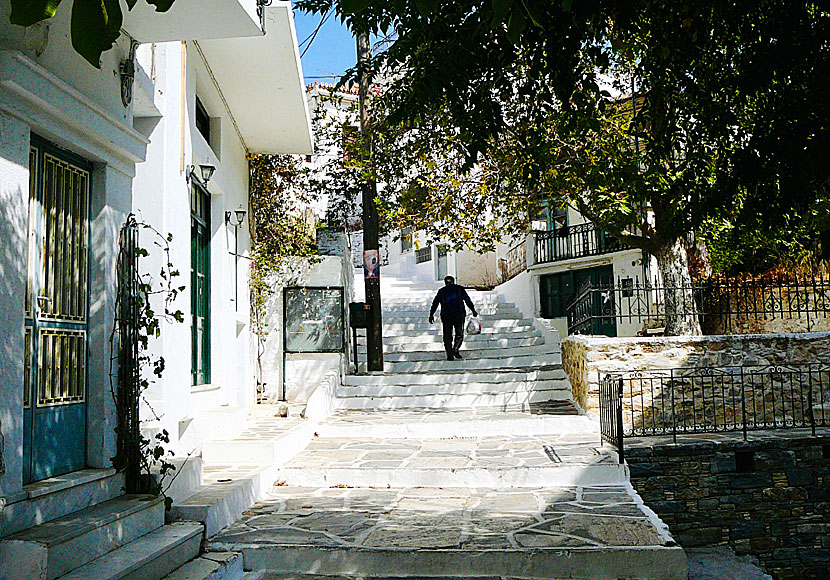 Filoti is Naxos the second largest village.
Filoti has almost 1,500 permanent inhabitants and that makes it the second largest village on Naxos, the largest village is Naxos Town (7,070 inhabitants). It is about 20 kilometres from Naxos Town to Filoti depending on which route you choose.
The village's major gathering place is on the side of the road to Apiranthos, under a couple of plane trees are several tavernas and kafenións.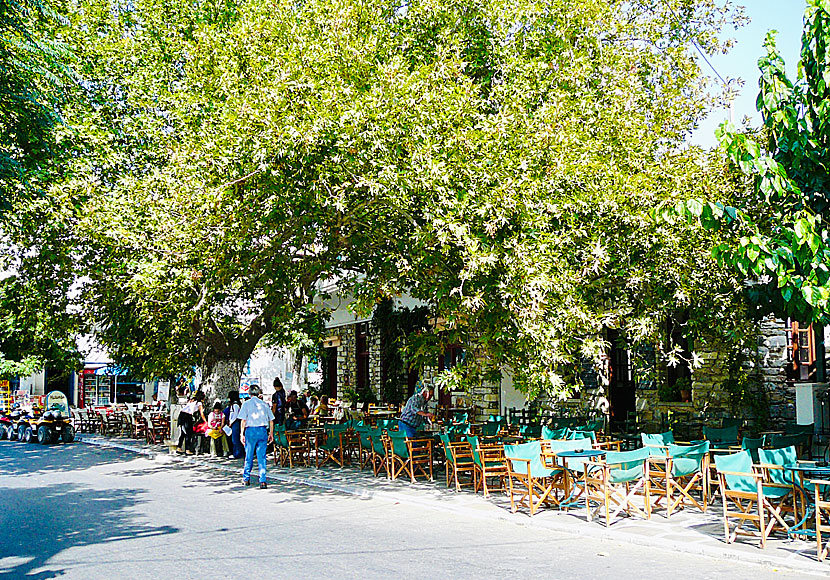 Filotis main square is under a pair of tall plane trees.