There are many more beaches than the ones I write about here, beaches that not so many people go to. The reason is that Naxos' finest beaches lies on the south-western parts of the island, from where it is close to Naxos Town.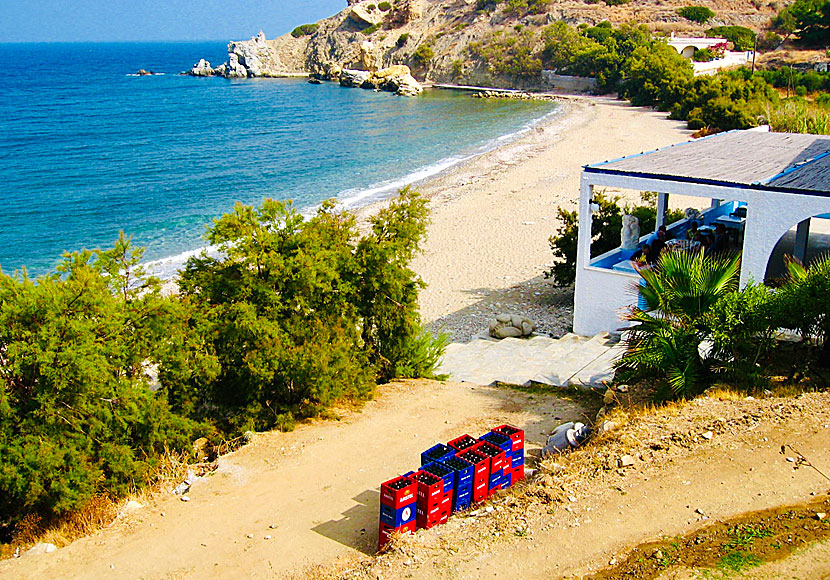 Abram beach on northwest Naxos along the road to Apollonas.
The beaches on the south coast and the east coast lies inaccessible, but there are some exceptions, such as Amita and Abram in the northwest, Moutsouna on the east coast and Apollonas up in the north. Incidentally Abram is a nice beach with a taverna and rooms to rent.
South of Moutsouna on the eastern Naxos are some beaches that are almost completely unknown. Psili Ammos is one of these beaches, Panormos another.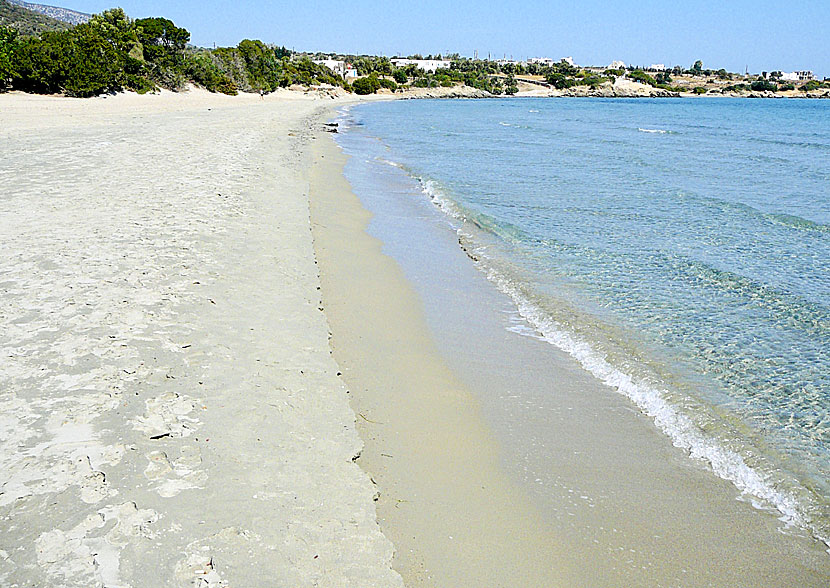 Psili Ammos on the east coast, not far from Moutsouna.