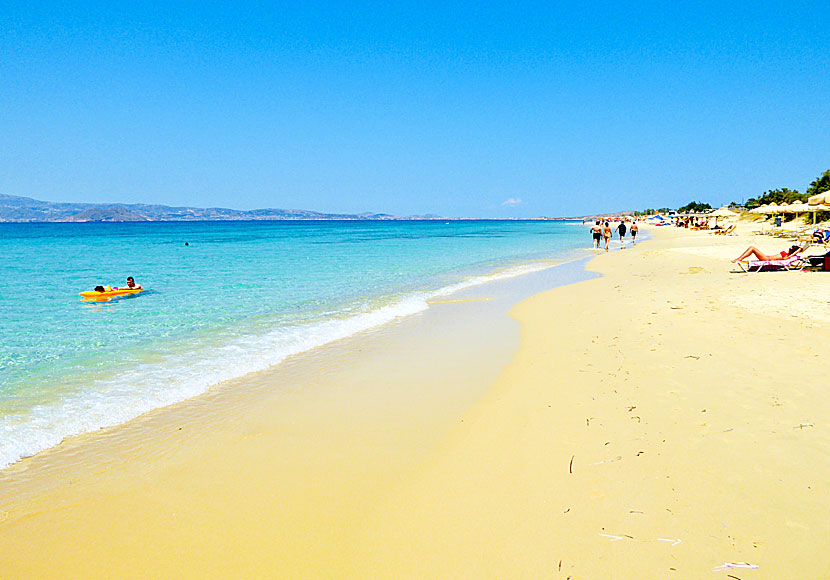 Plaka beach in the other direction.
Plaka is undoubtedly one of Greece's best beaches. It's not just me who thinks so, because in the last two readers' voting for the best beach in Grecce at Kalimera (the Swedish version of Kalispera), Plaka has come in first place. I'm usually not fond of sandy beaches, I prefer pebbles or swimming off the rocks, but Plaka is an exception.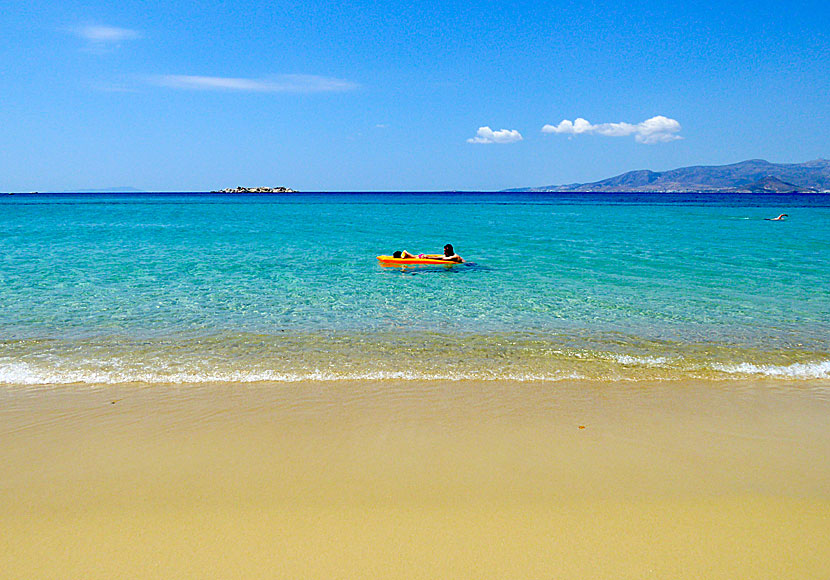 Plaka beach.
Plaka is something of a paradise beach for naturists, many take unabashedly naked long walks along the shoreline, others build small beach houses in the dunes. If one do not like nudism it does not matter so much, the beach is long enough to accommodate everyone, it is always plenty of space, even in high season, and nudists hang out further away on the beach.
ACCOMMODATION IN PLAKA
If you do want to be close to one of Greece's best beaches, then it is a good choice to stay here.
Book other hotels in Plaka here »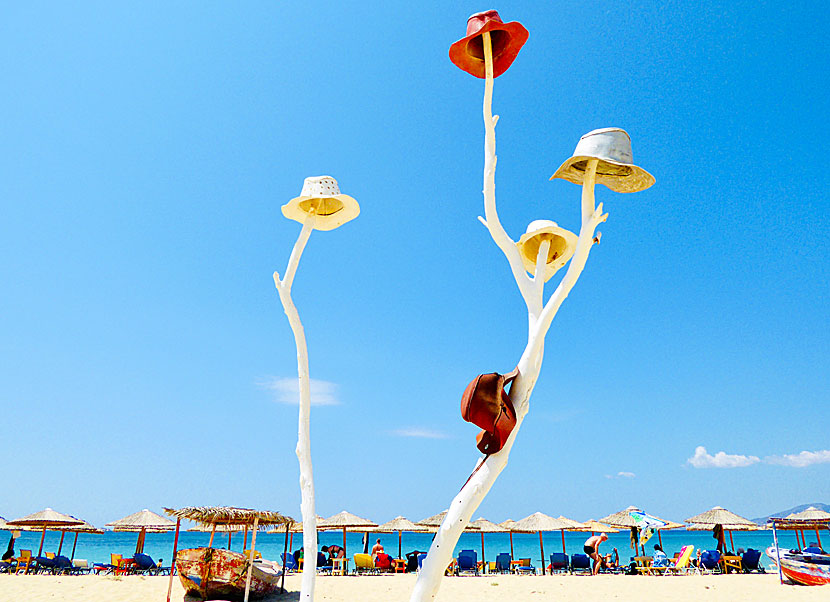 The famous hat tree at Plaka beach.