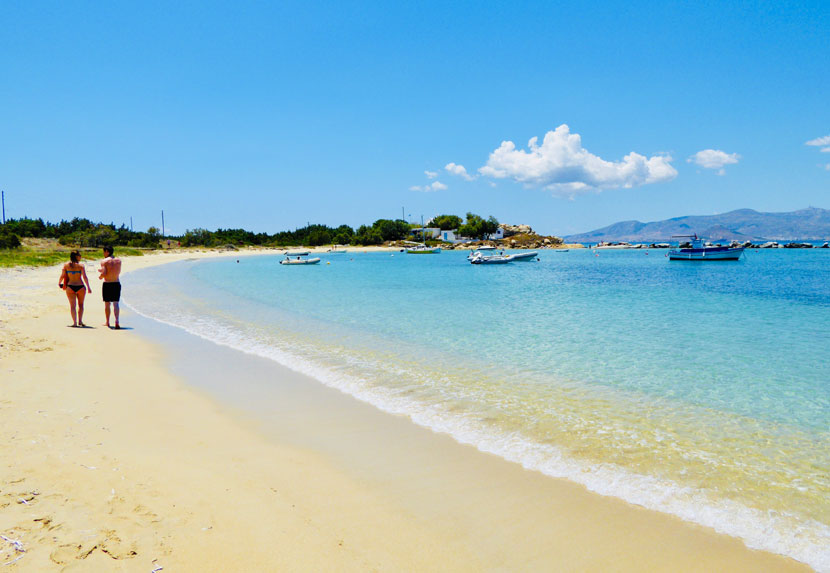 Part och Agia Anna beach.
About in the middle of the beach is a pier where fishing boats are moored, fishermen usually sits on the pier and mend their nets. Restaurant Gorgona lies close to the pier and it is the largest restaurant on Naxos. Well, I think it must be one of the archipelago's largest restaurant. At least I can not think of anyone that is larger. The food is very good and the sea view is absolutely gorgeous. Unfortunately can the service sometimes be a bit tardy.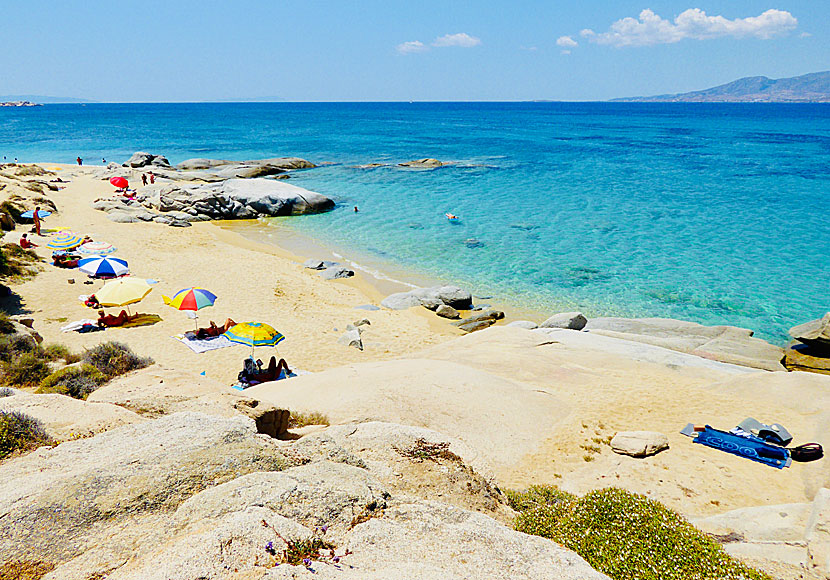 The beach behind the church of Agios Nikolaos in Agia Anna
The beach continues on the other side of the pier, follow the beach a short distance and you come to a small chapel, behind the church is a bathing-place with rocks and a mini beach popular with nudists. One of the rocks have the shape of a stranded shark. Some wag has adorned the head of the rock shark with stone teeth which makes it look quite alive. The rock shark is Agia Anna's main attraction. :-)
ACCOMMODATION IN AGIA ANNA
The range of accommodation is not as large as in Agios Prokopios, but there is still a considerable amount of options, ranging from hotels with swimming pool to simple family-run pensions.
Anemomilos »

Despina Hotel »

Summer Dream II »
Book other hotels in Agia Anna here »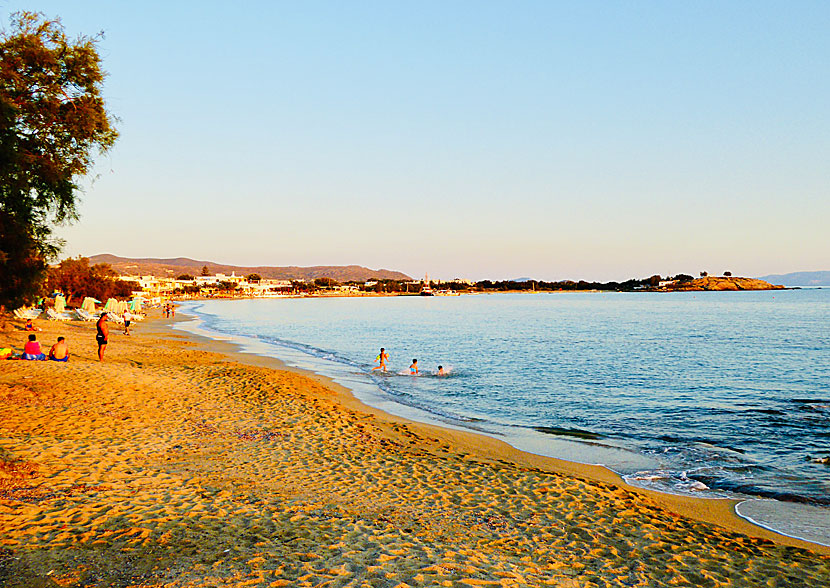 The beach in Agia Anna just before the sun sets.