To stand above the beach and study these incredibly talented surfers is a true pleasure. The beach is quite long and consists of dunes of fine sand, like at Plaka Beach, but on a smaller shape. Above the beach are several hotels and tavernas.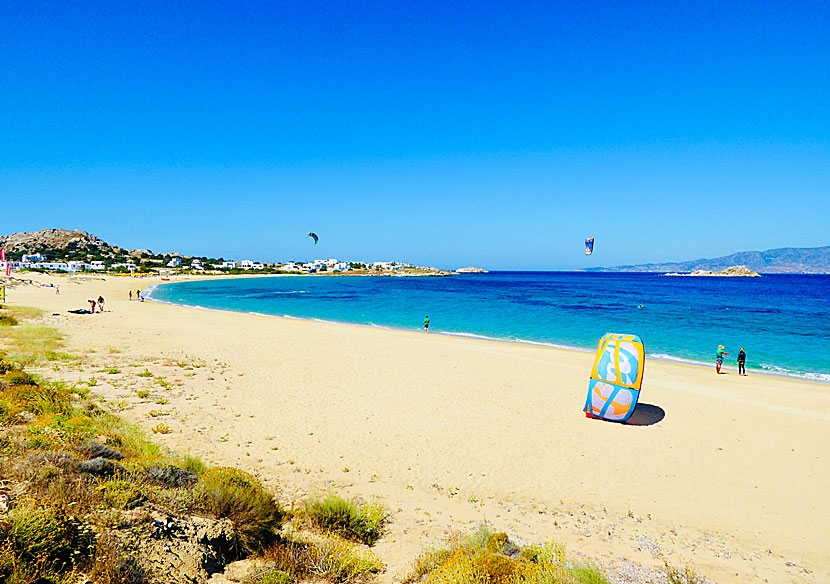 Mikri Vigla.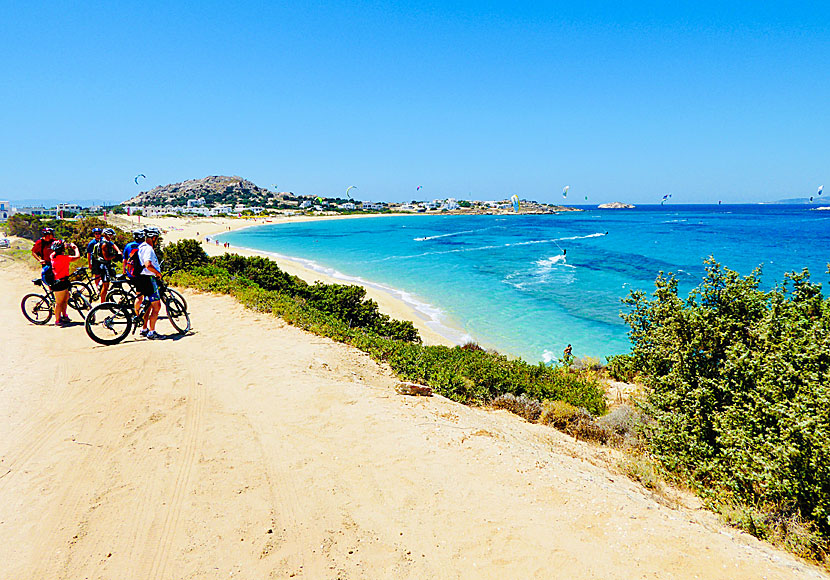 Mikri Vigla is within cycling distance from Naxos Town.

Here is the whole beach Mikri Vigla in a picture taken with a panorama.
A few kilometers south of Mikri Vigla is a peninsula called Cape Kouroupia. At one side of the peninsula is a fine sandy beach, some rocks and a taverna.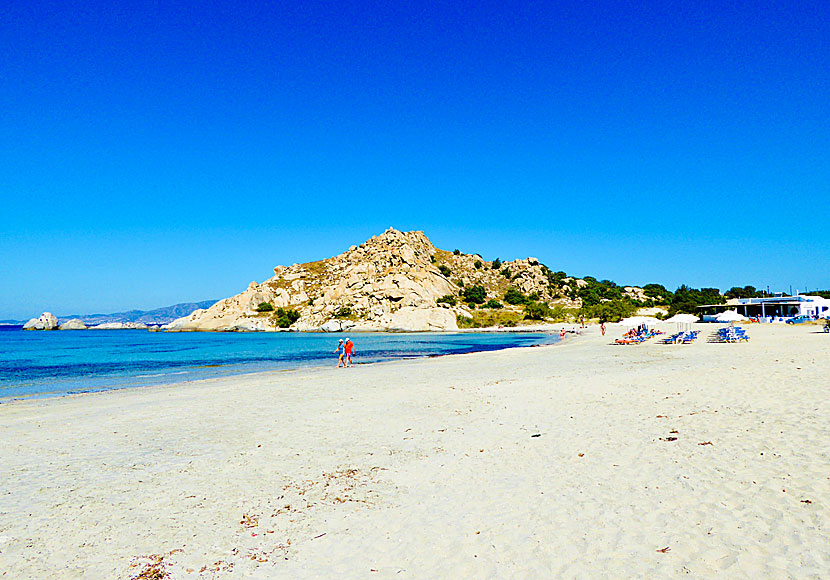 Kouroupia beach south of Mikri Vigla.
To the right the beach continues along the coast, all the way down to Aliko beach. Along the way, the beach changes name several times. First, Kastraki beach and then is Glyfada beach.
ACCOMMODATION IN MIKRI VIGLA
You need not be windsurfers and kite surfers to stay in Mikri Vigla, although many do it. I know some friends who always choose to stay here a few nights each time they are on Naxos. The major reason for that is that they are extremely fond of the beach and rocks after Mikri Vigla. If I should stay a few nights here I had surely chosen to stay at the Hotel Orkos Beach.