Agios Stefanos beach is just a stone's throw from Kefalos beach. It's a nice beach with not as many people as many other beaches. You can swim, or walk if you are very tall, to the islet of Kastri off the beach. On the islet there is a tiny beach and a small church.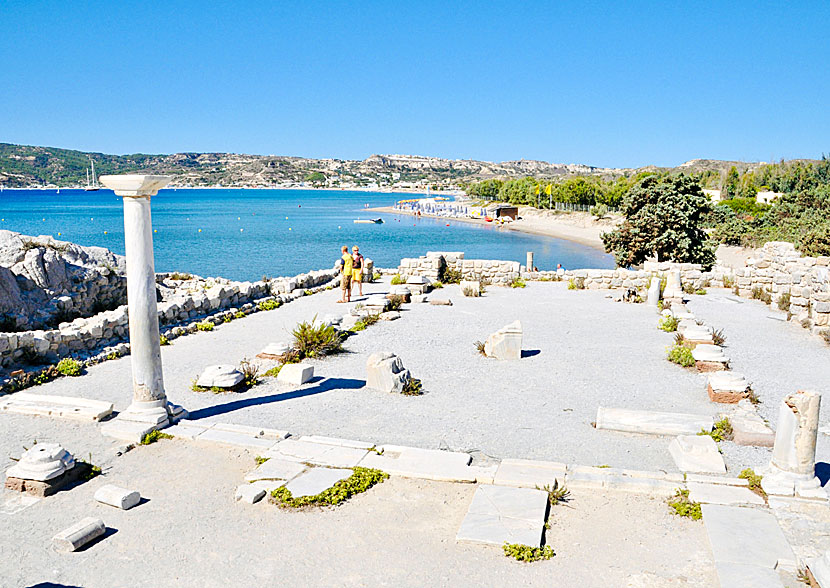 Agios Stefanos beach close to Kefalos.
Helona beach is also a fantastic sandy beach. It is located west of Kardamena, and south of Antimachia. Golden sand, or Golden beach, is a fairly unknown beach located west of Lambi which lies close to Kos Town.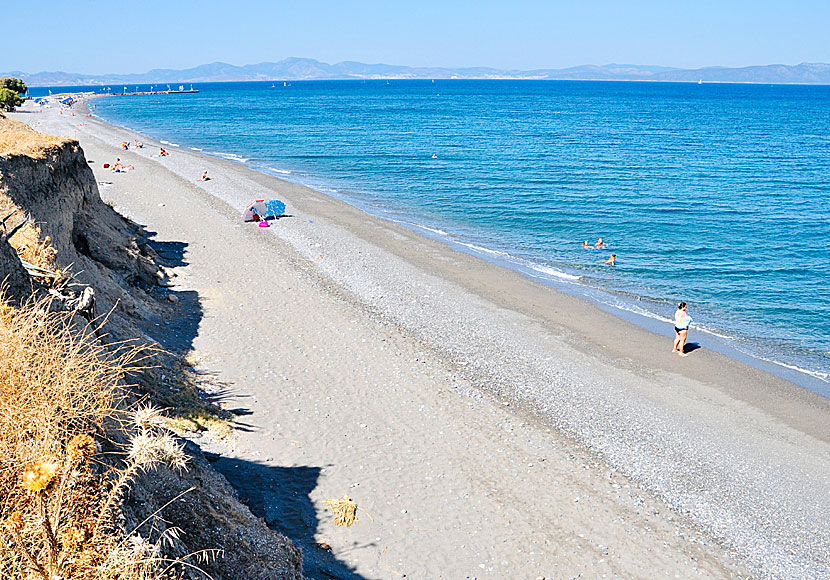 Agios Fokas beach.
Agios Fokas is the beach near Kos town that I like best. The beach is visited mainly by the Greeks themselves and is not exploited at all.