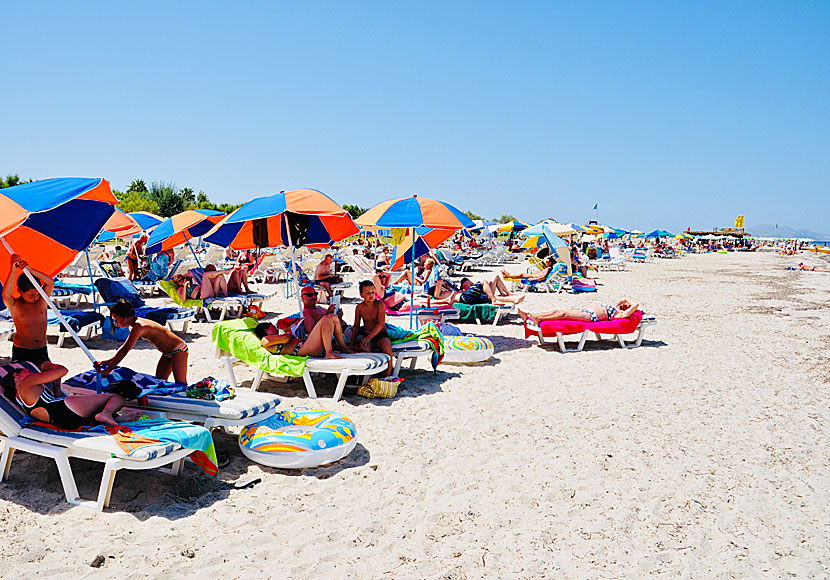 Tigaki beach in the other direction.
The beach is crowded with people at the centre of Tigaki, if you want some privacy, stay at the beginning of the beach where it is quite deserted, there are no beach facilities at all and this part of the beach is mostly visited by the Greeks themselves. If it blows northern winds, it's not uncommon that seaweed blows up on the beach.
The beach west of Tigaki is called Marmari. Between the beaches there is a wetland called Aliki where there is usually a lot of birds. Do not miss if you are bird-interested.
ACCOMMODATION IN TIGAKI
Much of the accommodation is pre-booked by package-holiday operators. But there are also several family hotels for those travelling independently. Follow the link below to one popular pension.