Kos is one of the most accessible islands in Greece. Almost all major package-holiday operators from Europe arrange trips to Kos, the domestic aviation is well-developed and the boat connections are among the best you can imagine. So whether you travel organized or independently, it's never far to Kos.
BY CHARTER FLIGHTS
As said, you can go on a package holiday from most counties in Europe. The plane come down on Kos, so you do not have to go by boat. Kos Town, Lambi, Psalidi, Kardamena, Tigaki, Marmari and Kefalos are popular package resorts.
BY INTERNATIONAL FLIGHTS
Easiest is, of course, to buy a spare seat on a charter flight directly to Kos. You can also go by air to Rhodes or Samos, both islands have good boat connections with Kos.
The airport is located outside the village of Antimachia about 24 kilometres from Kos Town, and about 8 kilometres from Mastichari. There is an airport shuttle to and from Kos Town and Mastichari.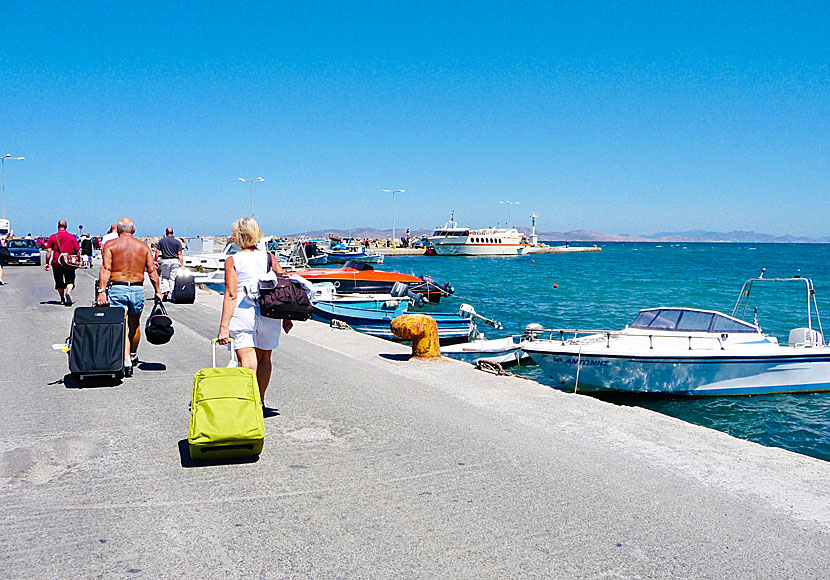 The port of Mastichari from where the boats to Kalymnos depart.
BY DOMESTIC FLIGHTS
Kos has daily air connections with Athens, and several departures a week to for example Rhodes and Crete.