The former fishing village of Kardamena is located on the southern coast about 26 kilometres from Kos Town and about 7 kilometres from the airport at Antimachia. The village has about 1,650 permanent inhabitants. The number of inhabitants increase dramatically during the summer, because Kardamena is one of Kos' most popular package resorts.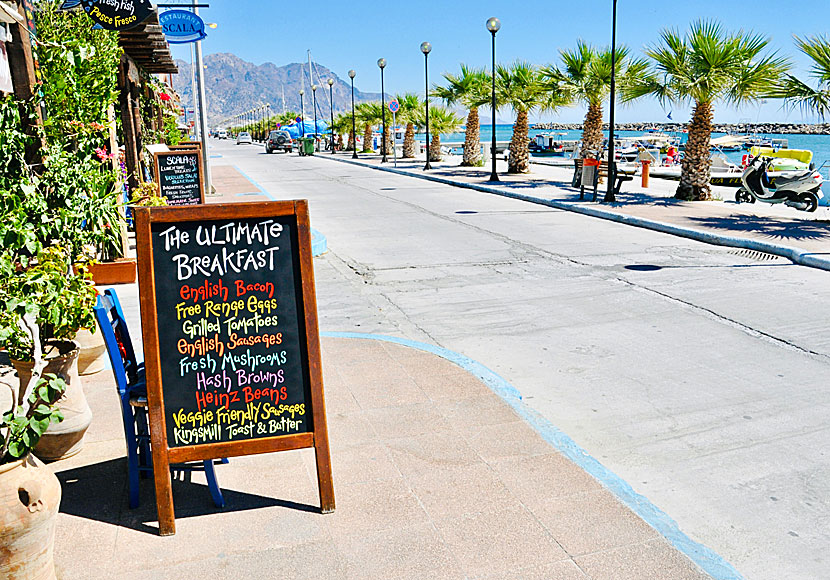 The waterfront promenade in Kardamena.
When I first came here (2003) I got a shock. I had never seen anything similar. This is what I wrote about Kardamena when I came back home:
"Kardamena is kind of a British colony in high season, English is the dominating languish, there is hardly a single sign in Greek. Visitors go to British pubs and read English newspapers and sometimes they take a quick look at an old English football match shown on the big screen tv.
McDonalds lies close to the beach, the sunbeds stand denser than seals and it is so incredibly crowded. Offers on free shots and advertisements for crazy nights at the clubs is heard from megaphones. And everyone loves it! Kardamena is like a planet taken from the book "The Hitchhiker's Guide to the Galaxy" by Douglas Adams.
First of all, I think about the planet that only have coastlines with unlikely beautiful beaches and where it always is a few minutes before closing time. The planet exist in reality and is called Kardamena!"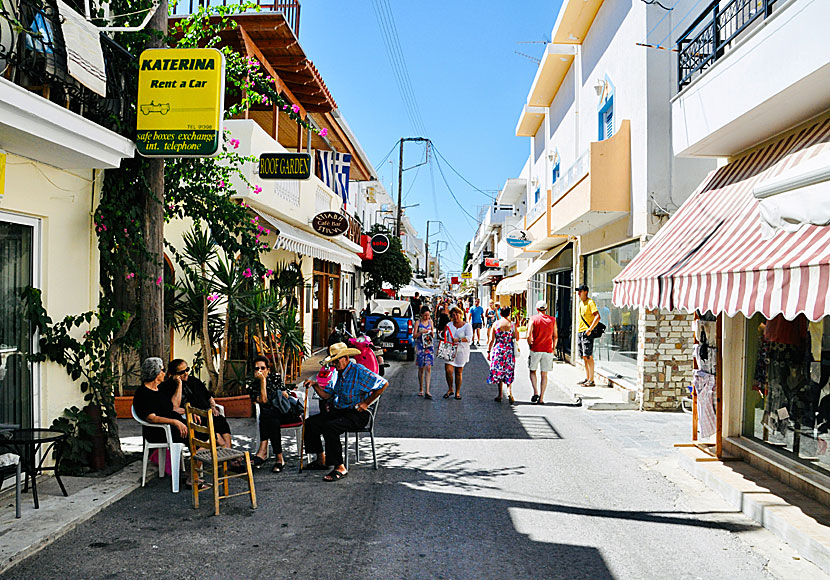 Main street in Kardamena.