Antimachia is located about 24 kilometres from Kos Town near the airport. It is a fairly large village with just over 2,000 inhabitants, making it one of the largest villages on the island.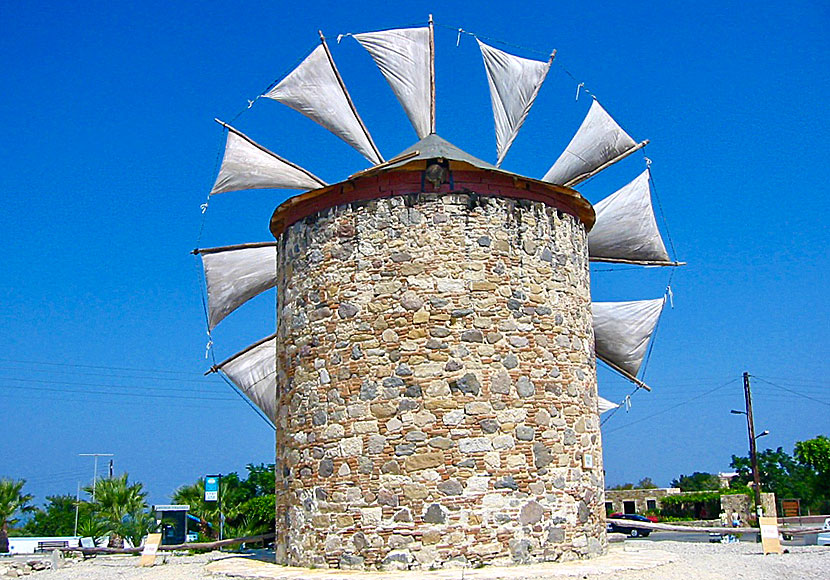 The giant windmill in Antimachia.
Personally, I think that Antimachia is one of the nicest villages on Kos. One of the reason is that you come close to the Greek everyday life. For example here are several kafenións where old men sit and talk over a cup of Greek coffee. The mass tourism has not yet found its way here.
Antimachia Castle from the inside.