If you are interested in birdlife, do not miss the Aliki salt marsh between Marmari and Tigaki. The marsh is oval to the shape and extremely shallow, it is home to various of birds, including flamingos. The best opportunity to see birds is in the spring. The ground gets dry and cracked in the summer and it looks quite gloomy.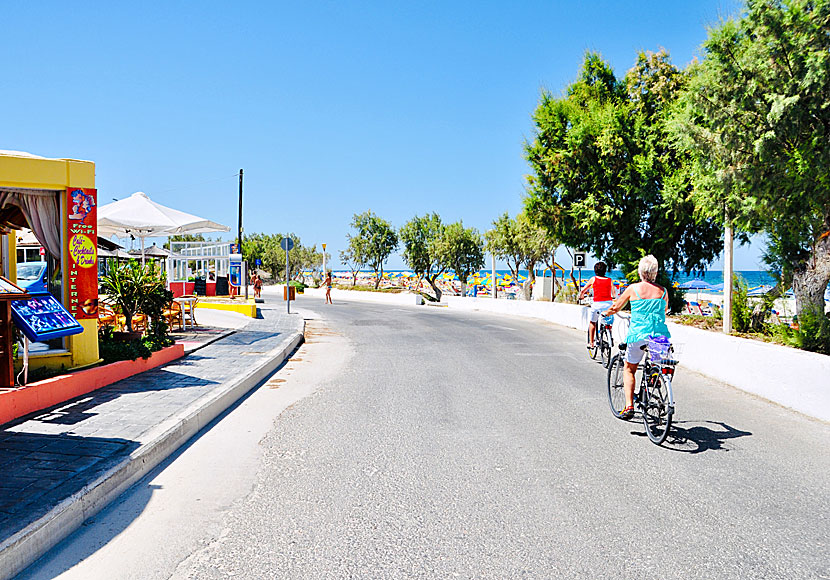 It is possible to cycle to Marmari from Kos Town.
ACCOMMODATION IN MARMARI
Most of the accommodation is pre-booked by package-holiday operators. But there are some family hotels for those travelling independently.