It is not a big difference to other tourist resorts, maybe some fewer tourists and the sunbeds are not as many and they are not so close to each other.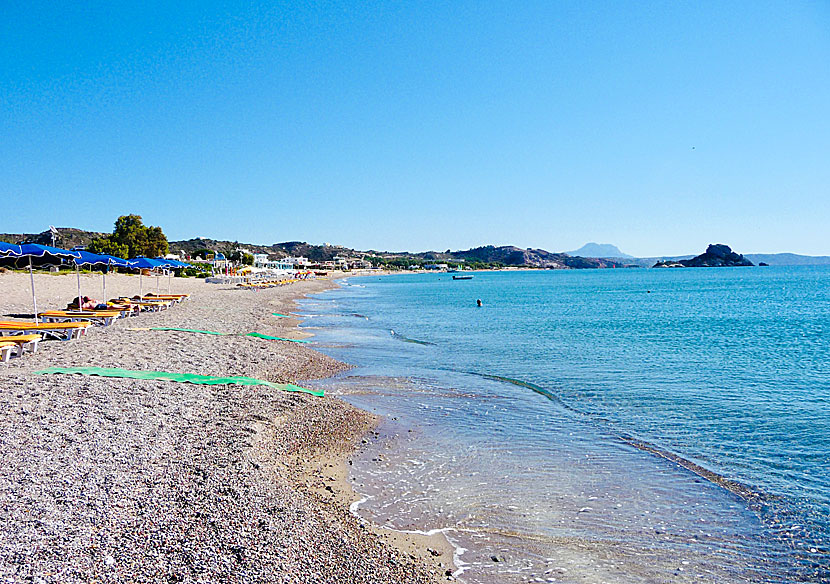 Kefalos beach in the others direction.
Just outside Kefalos, on the way to Agios Theologos beach, lies a beautifully situated cemetery where the graves have what you could call "heavenly" views.
ACCOMMODATION IN KEFALOS
The range of hotels is large, in the village and at the two beaches. The advantage of staying here is the proximity to the many beautiful beaches, like Paradise beach and Agios Theologos beach. Kokalakis Hotel and Villa Popi Studios are the two very good hotels in Kefalos.