Paradise beach.
Paradise beach partly lives up to its name, because it is definitely a fantastic beach with white powder-fine sand, perfect sandy ground and crystal clear water. The beach is long and is ideal for families with small children.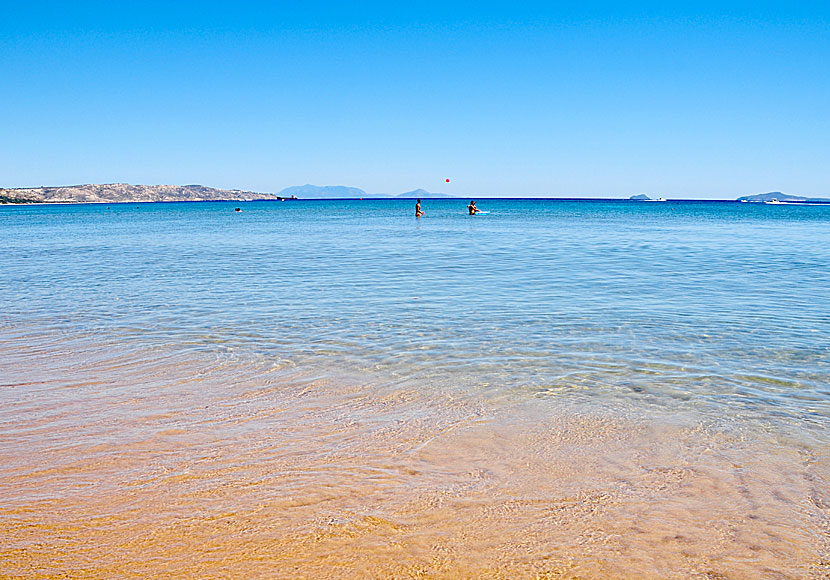 The sea and the sand are truly paradise and are perfect for small children.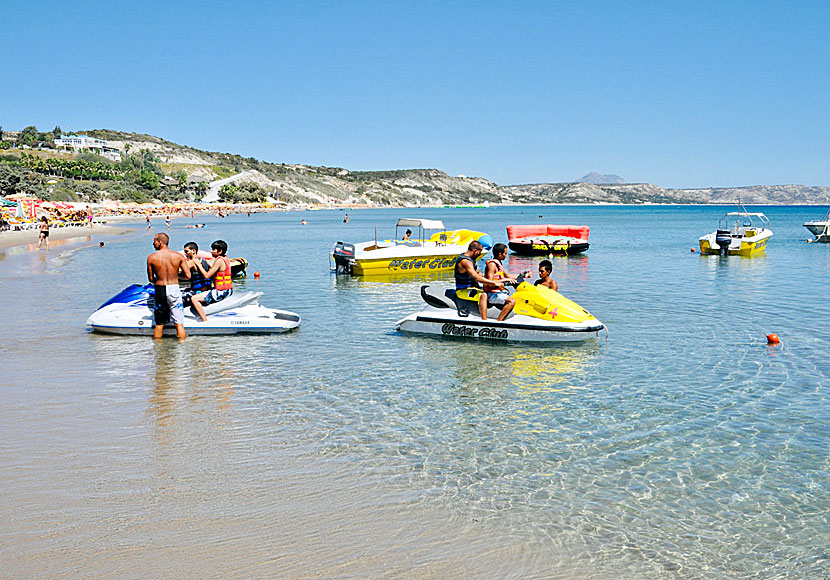 There are plenty of water toys to entertain you.
Why does the beach not really live up to its name? Well, it's mostly because you rarely are alone in paradise. The beach is usually chock-full of people and it is crowded between the sun beds. Hordes of tourists are lying, sitting, playing and floating in the water. Others ride on water toys, like ringo and banana boat, ride jet ski, play beach tennis or build sandcastles. If you are here during low season it certainly looks different. Above the beach are a couple of tavernas, but there are no hotels or rooms for rent.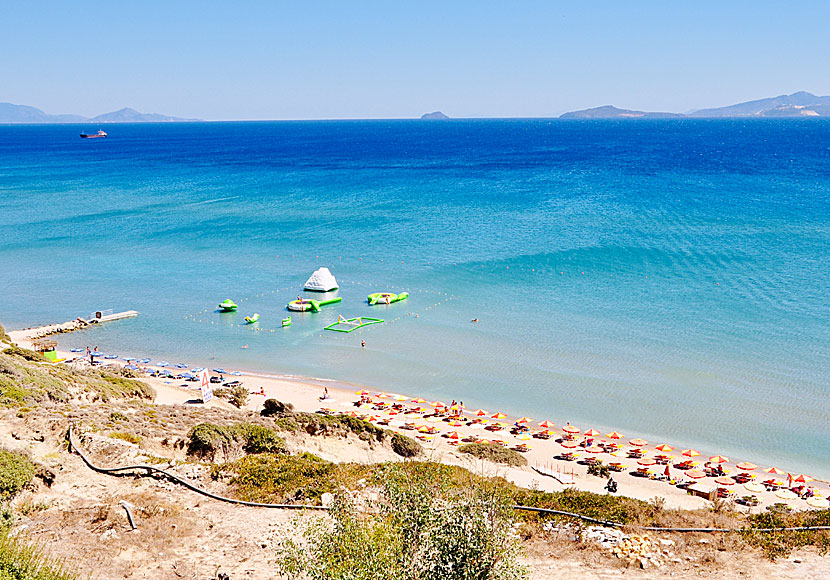 The left part of Paradise beach.