Just off the beach is a natural breakwater in the form of a reef, the reef effectively stops the waves, the water is usually calm, making it a perfect place to snorkel.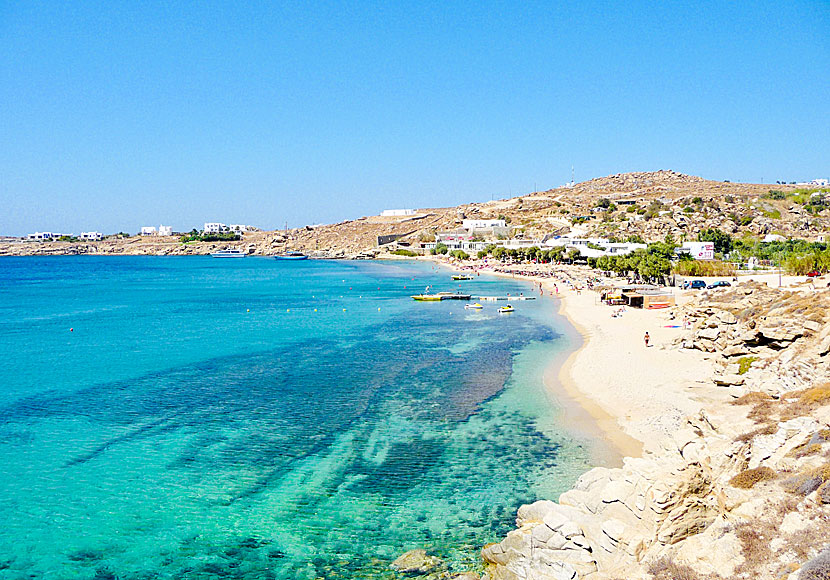 Paradise beach.
You can easily reach Paradise beach with your own vehicle, or by bus from Mykonos Town, or by a beach boat from Ornos. The name Paradise beach is a late idea, the beach's real name is Kalamopodi.
ACCOMMODATION IN PARADISE BEACH
When I first visited Mykonos there were no hotels here. Now there is a lot to choose from. Paradise View Hotel is a hotel that I would like to stay at.