Ornos beach is the closest beach to Mykonos Town. It's only a few kilometres from town, so you can walk there if you want. (If you do not want to go by bus or taxi.)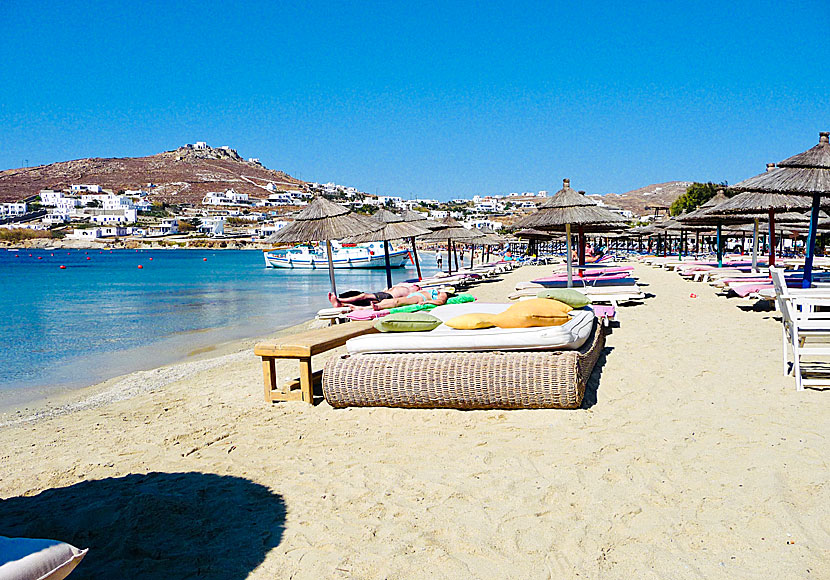 Ornos was a little cute fishing village long ago. Today, it is perhaps the most visited beach in Mykonos, and of course that is due to the fact that the beach is within walking distance and that it is a very nice beach.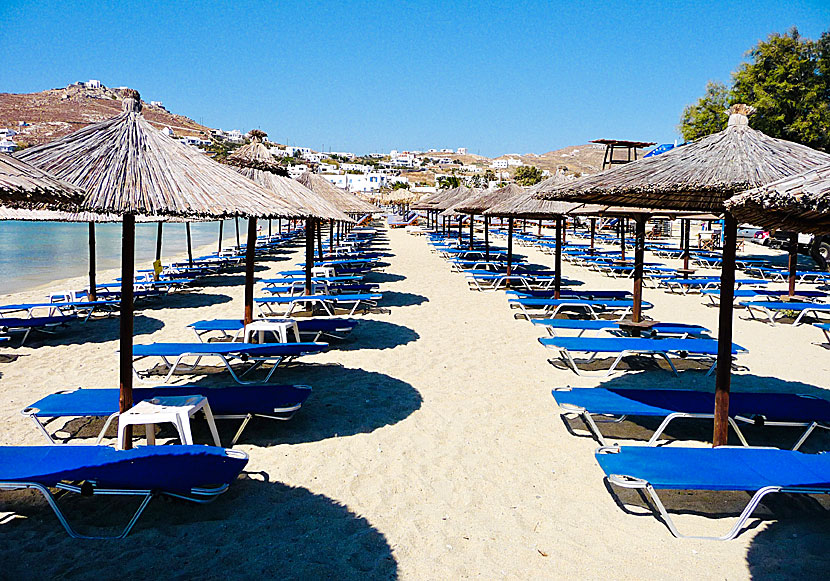 Ornos beach is full of sunbathers and the sunbeds are closely packed together. (As everywhere in Mykonos.) The beach is so popular due to the proximity to Mykonos Town and also because it is a fantastic beach.