Super Paradise beach, or Plindri which is the beach's real name, is defiantly Mykonos' most popular beach. Super Paradise is a fabulous beach by Greek standards, or a super paradise, just as the name says.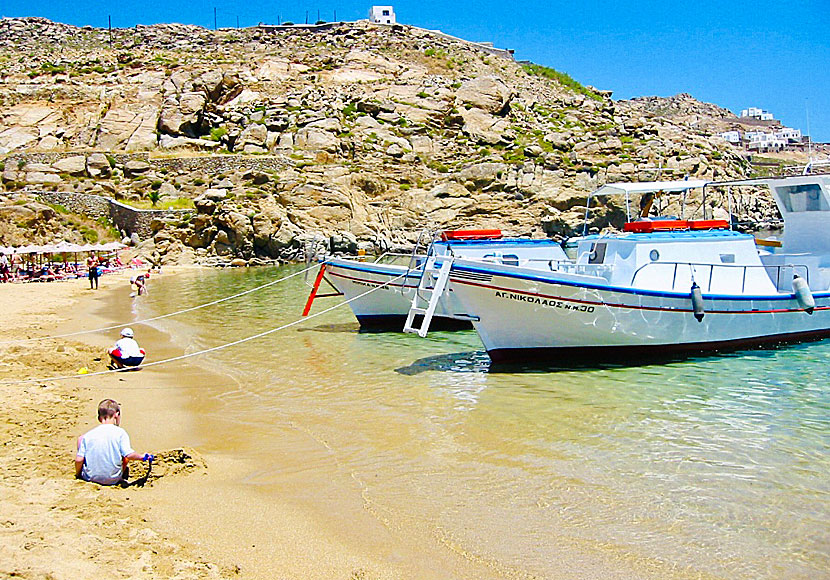 You can go by beach boat to Super Paradise from Ornos.
The beach lies well protected in a beautiful bay, the sand is fine-grained and the water is crystal clear. It is usually extremely crowded here, just like at the beaches of Platys Gialos and Paradise. The sun beds are tightly packed together, like a Roman legion that has camped on the beach. I counted to eight rows of sun beds when I was here last time.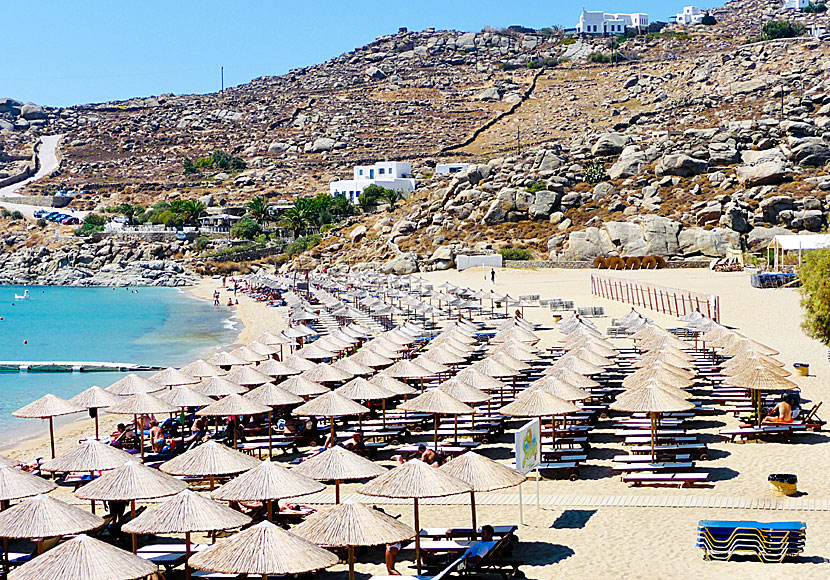 It is crowded between the sun beds at Super Paradise beach.