Golden Beach, Paros' most famous beach, is located between Pounda Beach and the village of Drios on the eastern parts of the island. This wind surfer's paradise, also called Chrissi Akti, has a beach that is shallow and covered with fine golden sand, the bottom is soft as a sponge cake and the water is crystal clear.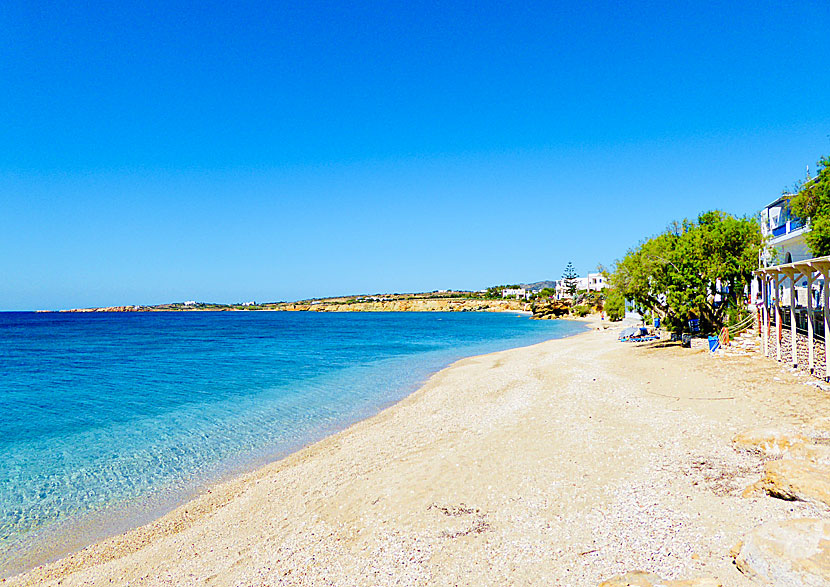 Drios beach.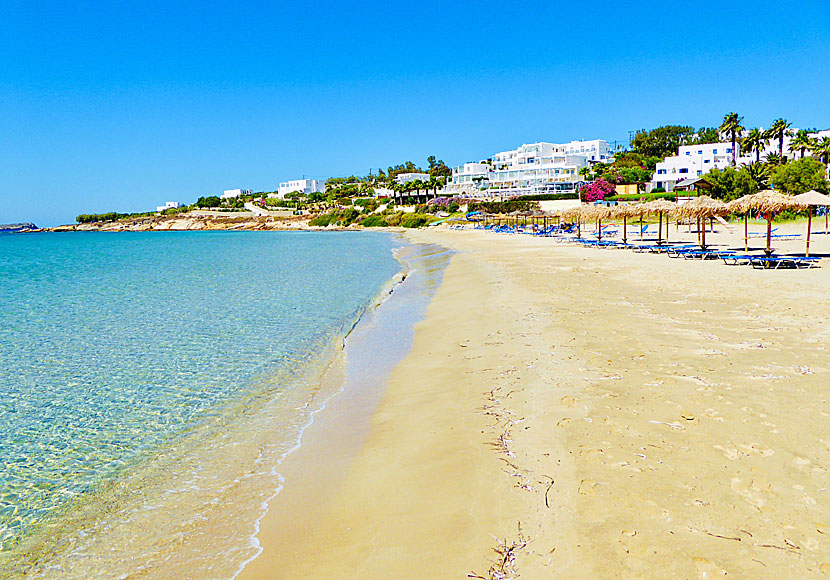 Just north of Golden Beach is another beautiful beach called New Golden Beach. There is really not any differences between the beaches, and the facilities are about the same. New Golden Beach might be a little more flashy,
Golden Beach is a paradise for windsurfers from around the world, the conditions are ideal, several competitions are held annually. A windsurfing school will take care of you if you want to try. You do not have to windsurf just because you are at Golden Beach, the beach is long enough to accommodate sunbathers too.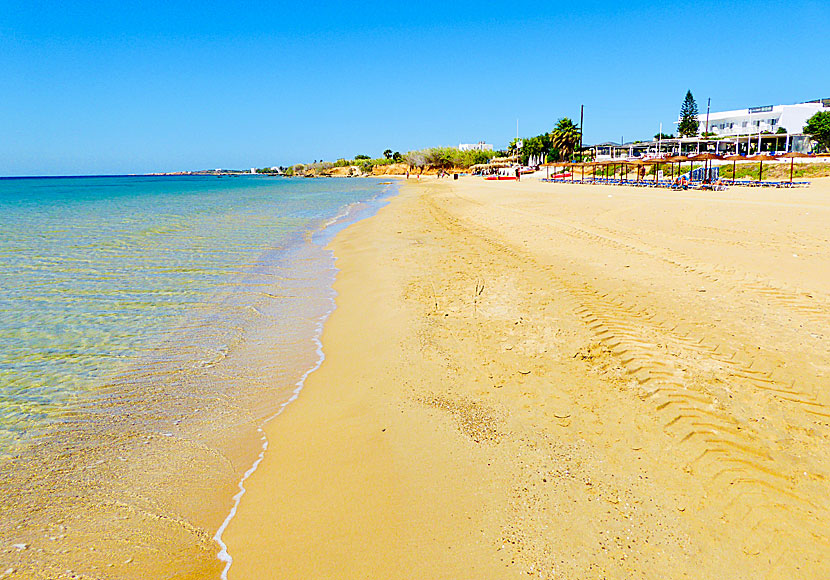 Golden beach in one direction.