The port may be a favourite in Naoussa, but also the alleys leading to and from the port is well worth seeing. In fact, Naoussa is a fairly large village (almost 2,500 inhabitants), you can divide it into three parts: one part that climb the hill above the port, the next part begins about where the main street ends and also here are the houses climbing up a hill, finally we have the old and completely pedestrian district that is joined together with the port.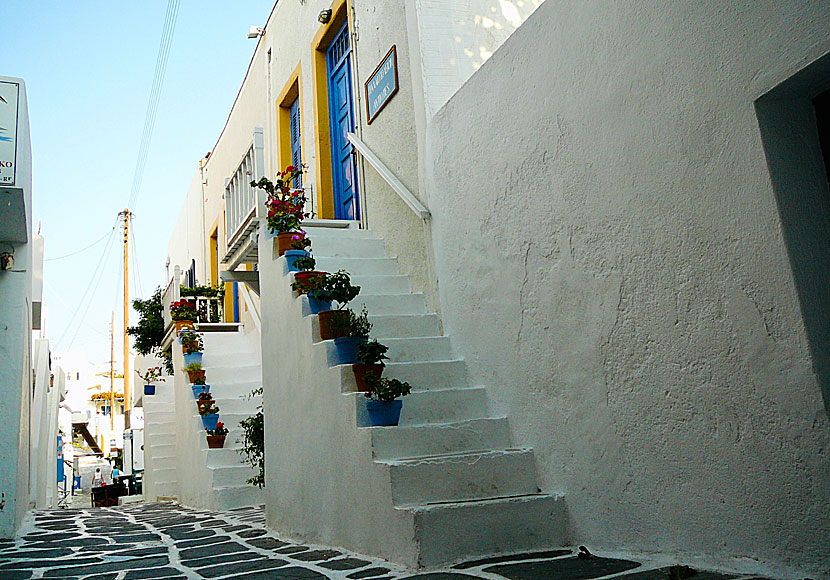 One of many beautiful alleys in the car-free parts of Naoussa.
Many of the labyrinthine alleys starts from the main street, a few stops at the port, others meander around until you are back where you started, some alleys do not seem to know where they lead, and it often ends with that you get lost.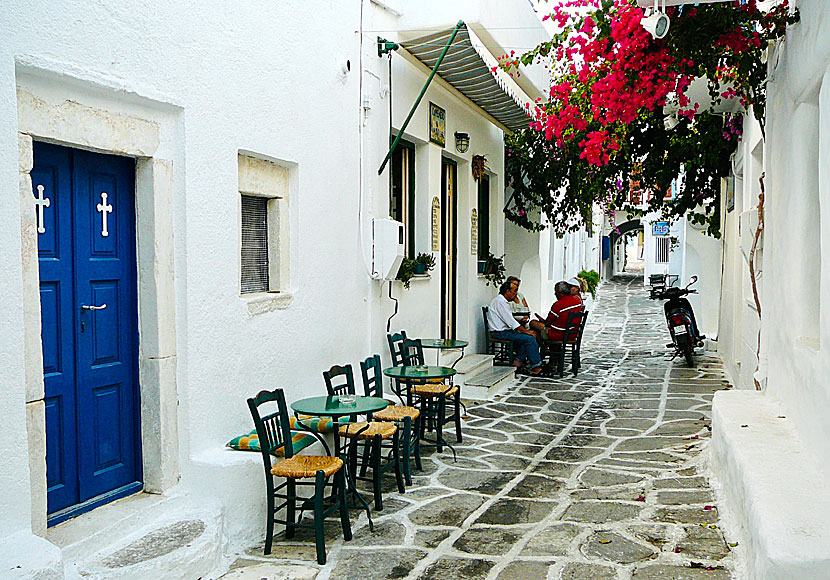 Ouzeria and bougainvillea in alleys of Naoussa.
But it does not matter, in the alleys are many waterholes in the form of bars, tavernas and gyros places, the shopaholic's disorientation might stop at a jeweller or a craftsman, or why not in a clothing store. Here, in the alleys, there is everything you can imagine. As well as a considerable amount of cute little squares, churches and chapels, and so many bougainvilleas that you almost get tired of them, but just almost. :-)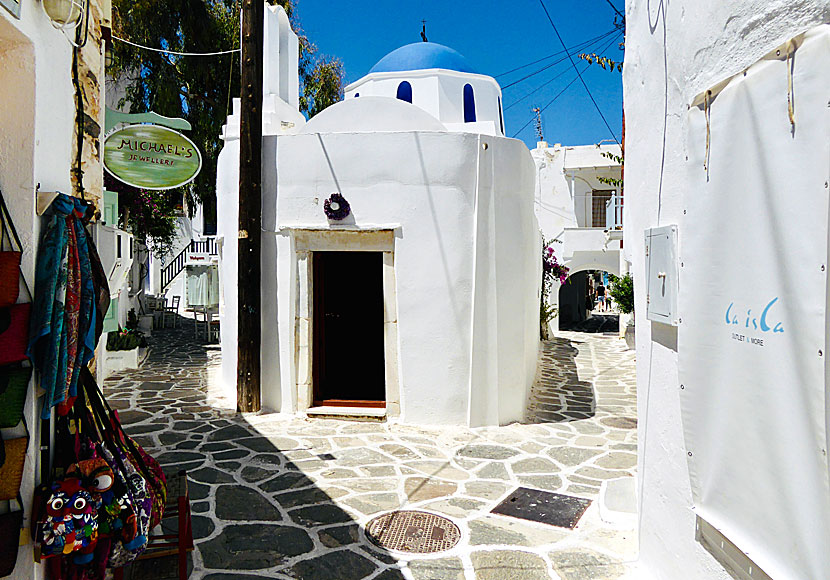 One of many small fine churches in the narrow alleys.