If you continue a bit further along the bay you will reach Paros' official nudist beach, also called Monastiri. Here is, if possible, the water even more inviting. All around are smaller coves, rocks and beach strips. If there is a s strong wind, which is quite common in these waters, you can in most cases seek shelter here.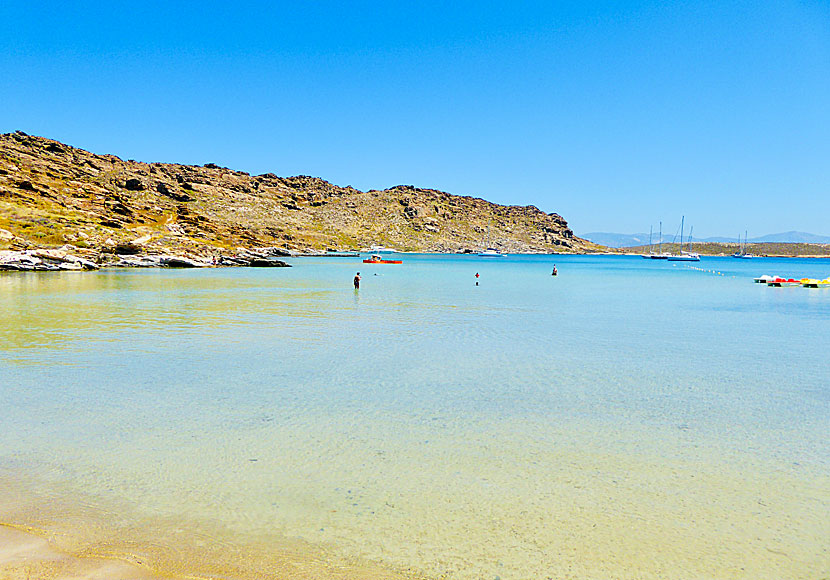 Monastiri bay.
For a some years ago, a kind of recreation area opened in the area around Monastiri beach. It's called the Cultural Park of Paros and includes several of easy hiking routs and some beaches.
You get to Monastiri with your own transport or by beach boat from Naoussa. Do not miss Kolymbithres when you are here.