The Cultural Park of Paros is located on a peninsula north of Monastiri Beach. The park - opened in 2010 - offers several easy hiking routes suitable for all who wants to try to hike without effort.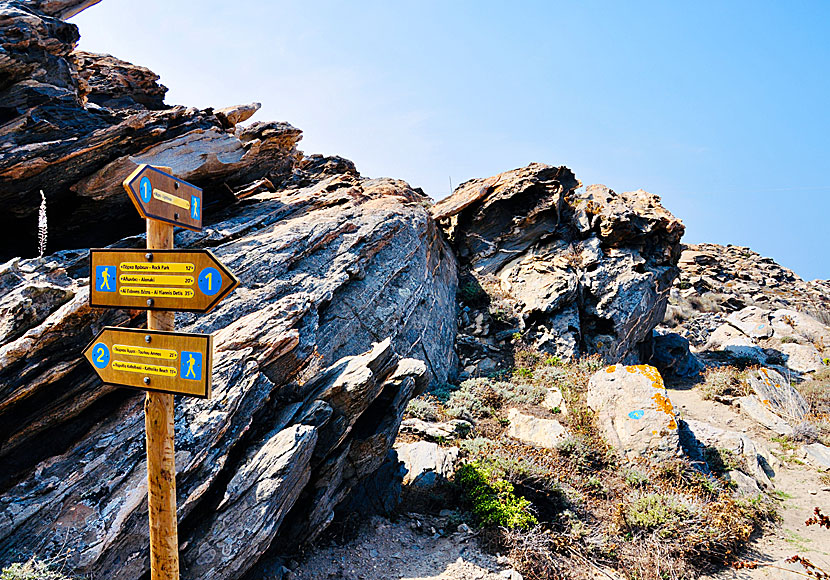 The hiking trails are well marked and short.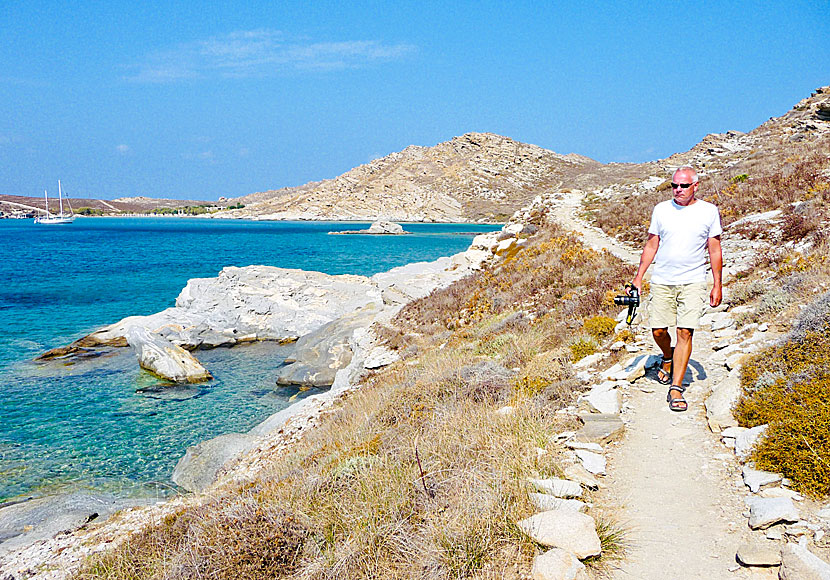 Monastiri beach on the left in picture.
During the short hike one will pass two beaches (Perikopetra and Tourkou Ammos), a very beautiful lighthouse, an amphitheatre (where concerts are held during the summer) and a large area with beautiful rock formations.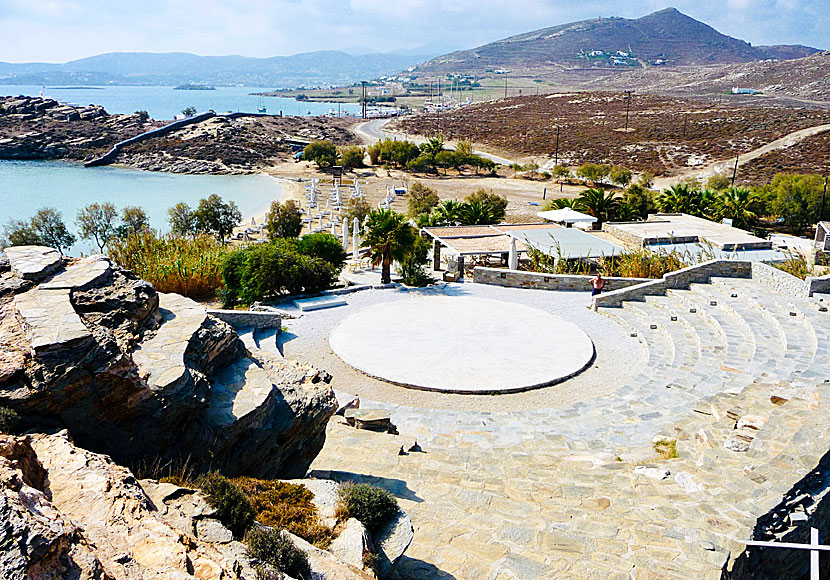 The amphitheater above Monastiri beach.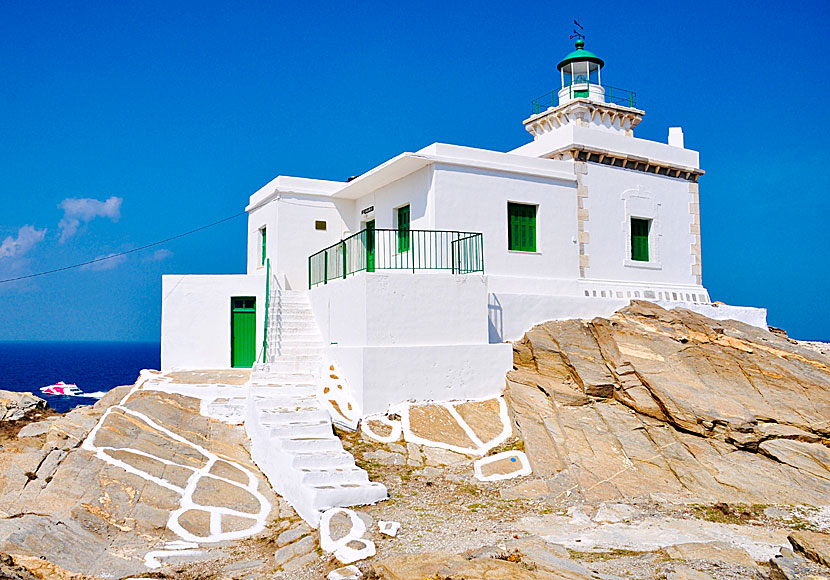 The beautiful lighthouse in the Cultural Park of Paros was erected in 1847.