Aliko lies about 7 kilometres south of Mikri Vigla. When you arrive at Aliko you will probably be a little disappointed at the beginning. For here stand the ruins of a hotel that was never built, the money probably ran out. It looks both funny and unpleasant. The ruins has stood here ever since I came to Naxos for the first time, and it was in the early 1980s.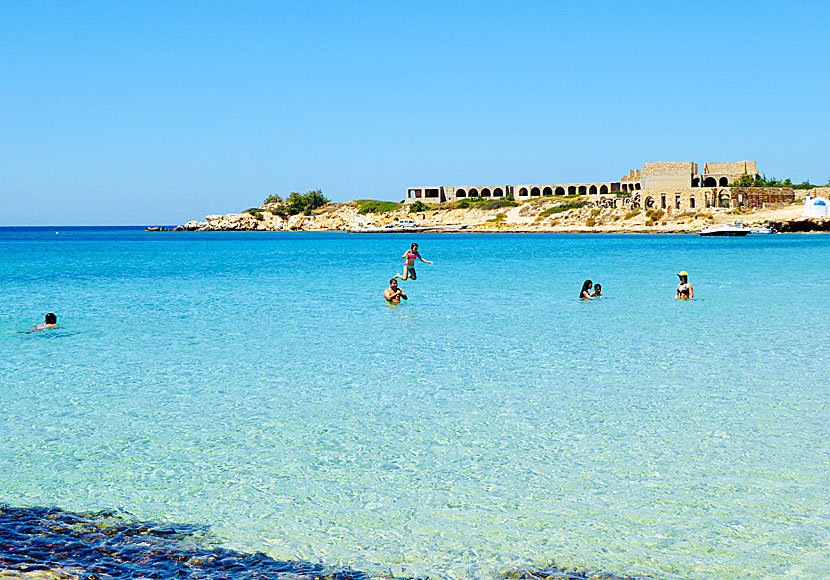 The ugly hotel and the beautiful beach.
I can not understand why it is not demolished. Probably it is because no one knows who owns the ruins, and the municipality would probably not pay to tear down the misery. Too bad, because the surroundings are among the most beautiful you can imagine, and the beaches are absolutely gorgeous. In recent years, graffiti artists have decorated the hotel with fantastic paintings. So the outside is not perceived as ugly as before.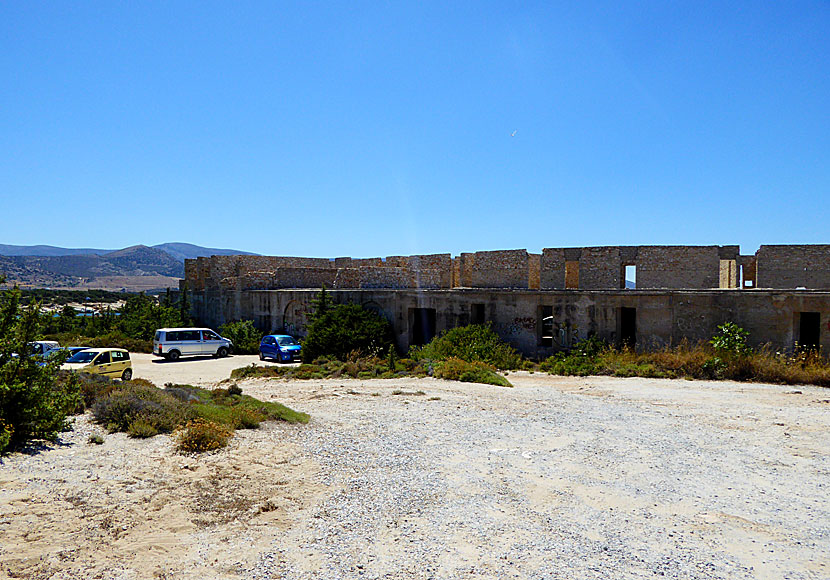 The old hotel that was never completed.
When you arrive at the hotel, park your car or scooter. Then you just have to choose which beach to visit. If you follow the narrow paths to the right of the hotel, you will soon reach one of the best sandy beaches on Naxos. The beach is called Hawaii beach and is surrounded by high cliffs and wonderful inviting water. Since it is a little tricky to get here, the beach is popular among nudists.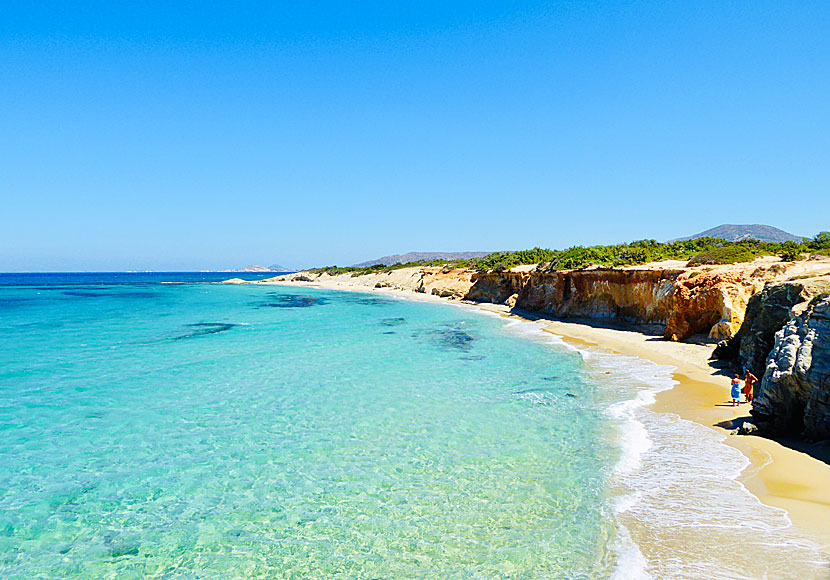 Hawaii beach in Aliko.