The most picturesque village on Naxos is Apiranthos located about 25 kilometres east of Naxos Town. On the way to Apiranthos you pass Halki and Filoti, which are two beautiful villages, but none of them will come up in the same class as Apiranthos, the most beautiful village on Naxos.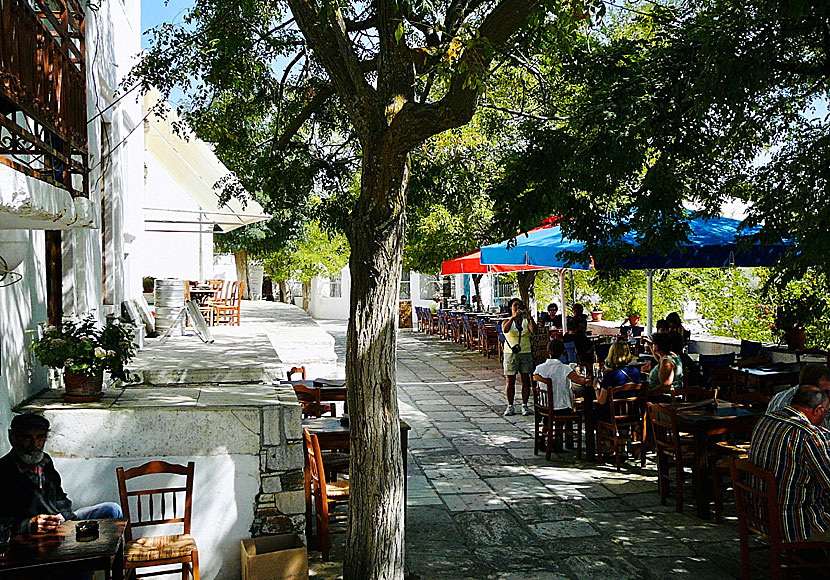 The square in Apiranthos.
Apiranthos is an incredibly charming and picturesque mountain village that most people fall head over heels for just after a few metres. All cars and scooters are prohibited, the villagers use small utility mopeds and donkeys in the narrow and meandering alleys to transport their goods. It is an enormously popular excursion destination, sometimes the village is completely invaded by tourists. If you want to be a little by yourself, you should come early in the morning or late in the afternoon.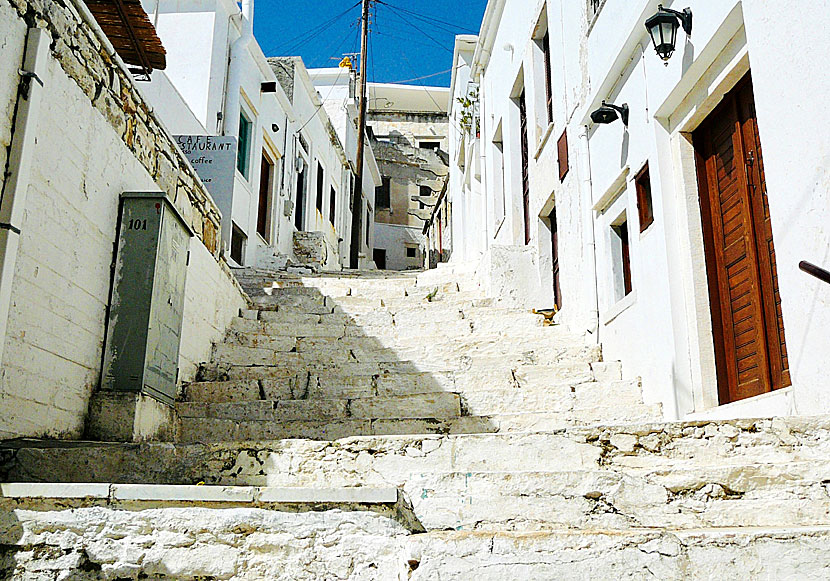 One of the many stairs in Apiranthos.
When entering the village, you first notice the marbled streets, the old houses from Venetian times and the aged and worn steps leading up to the upper part of the village. Many stops at the tavernas at the first square, but there is much more to discover further into the village.