Just at the beginning of Halki is a three-way intersection where you can park, from there you walk via a narrow alley into the village. An inviting taverna is the first thing you see, to the right of the taverna lies a few shops, including an "olive-focused" shop where you can buy most of what has to do with olives: oil, soaps, books etc.
The many shabby Neoclassical houses testify about Halki's glory days, just as the village's main attraction, Gratsia Tower, does.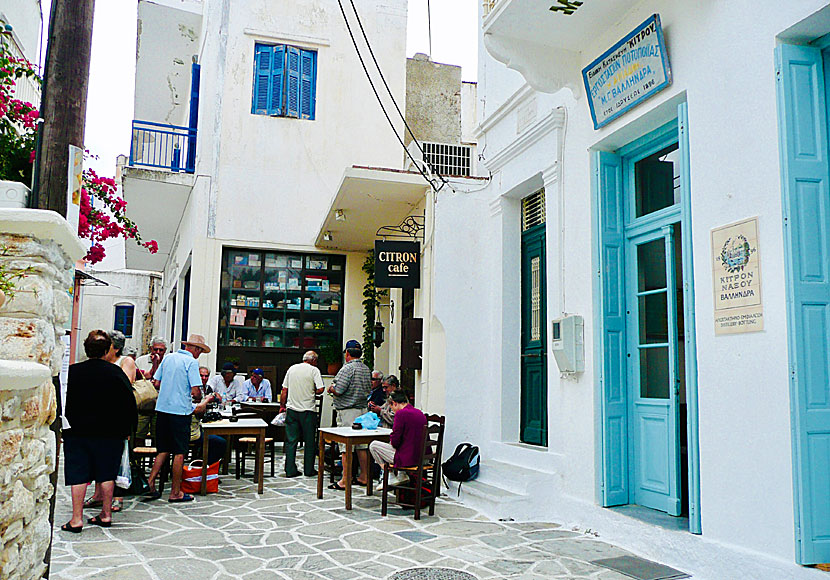 Halki.
Halki's main attraction is Vallindras Kitron Distillery. A visit to the shop and distillery are a must when you are on Naxos.
Close to Halki is the two lovely villages of Filoti and Apiranthos.