It is said that there are three tavernas in Danakos, but I only saw two on my last visit, and only one was open. If you want to collect your thoughts for a while and maybe think about life, there is hardly a better place to do it than at the taverna at the parking lot.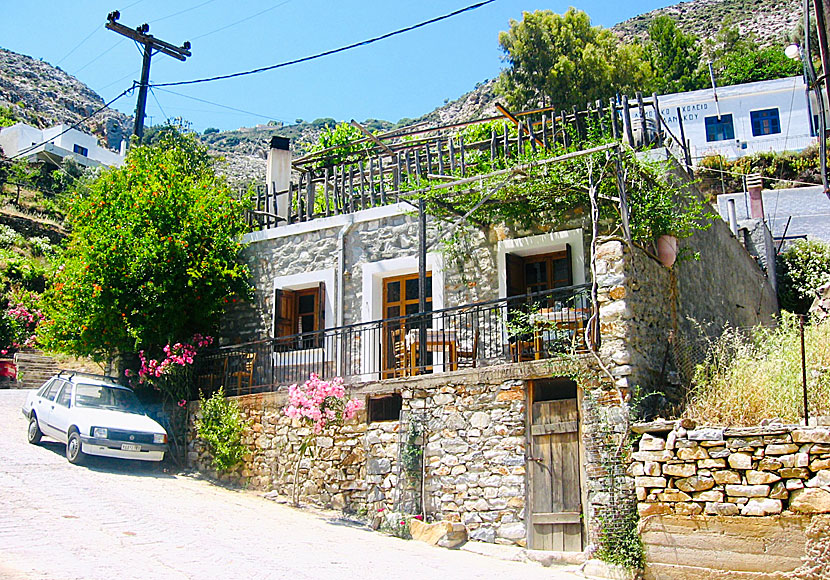 Sit down here for a while and I promise that you go from here with a heart full of harmony. Danakos is perhaps no village to run like mad for, but if you want to experience a Greek village where time stood still, then Danakos is well worth a visit.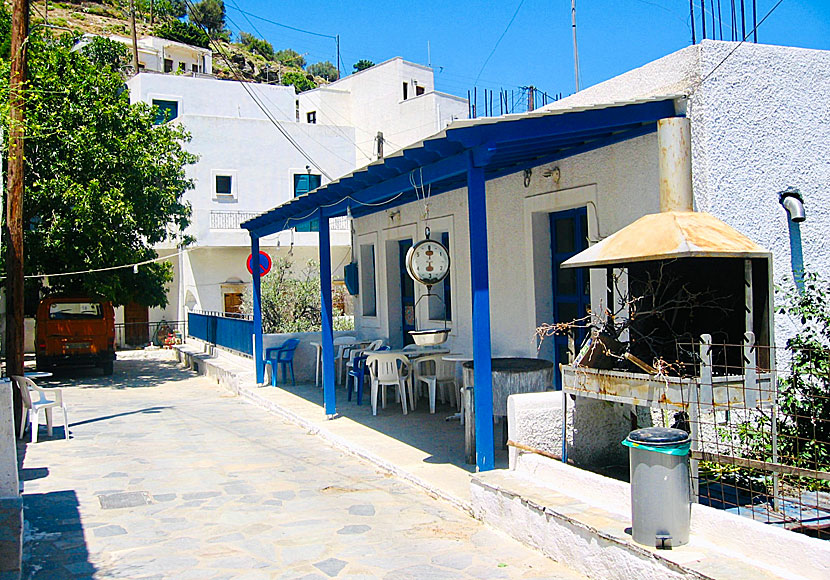 Main street in Danakos.
The turning to Danakos is just after Filoti, on the way towards Apiranthos. From the turning down to the end of the road, where Danakos is located, it is about 3 kilometres.