About 8 kilometres east of Naxos Town lies the villages of Melanes and Kourounochori. I think that both villages are worth visiting.
Melanes is a very pleasant village where the residents mainly work on the land. All sorts of crops grows in the lush valley between Kournochori and Melanes. In the completely car-free village one can be rejoiced by ancient houses and narrow worn alleys.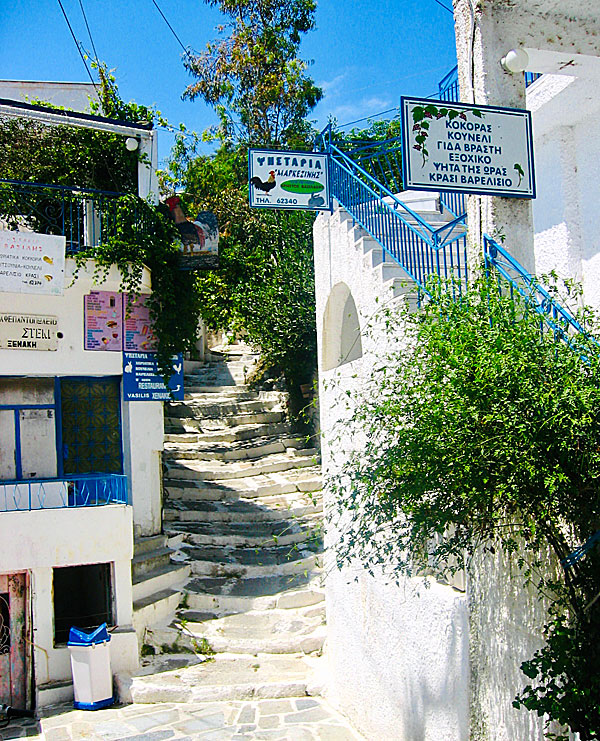 In Melanes lies Taverna Giorgios, one of Naxos' best tavernas. Make yourself the trouble to go there one evening, it's absolutely worth it. The raw ingredients come from their own farm, the wine from their own grapes and the bread is homemade.
Taverna Giorgios is a traditional Greek taverna: a large room with fluorescent lights in the ceiling where good Greek music flows from the speakers. You sit indoors, but the windows are large and is possible to open, the view overlooking the lush valley is magnificent.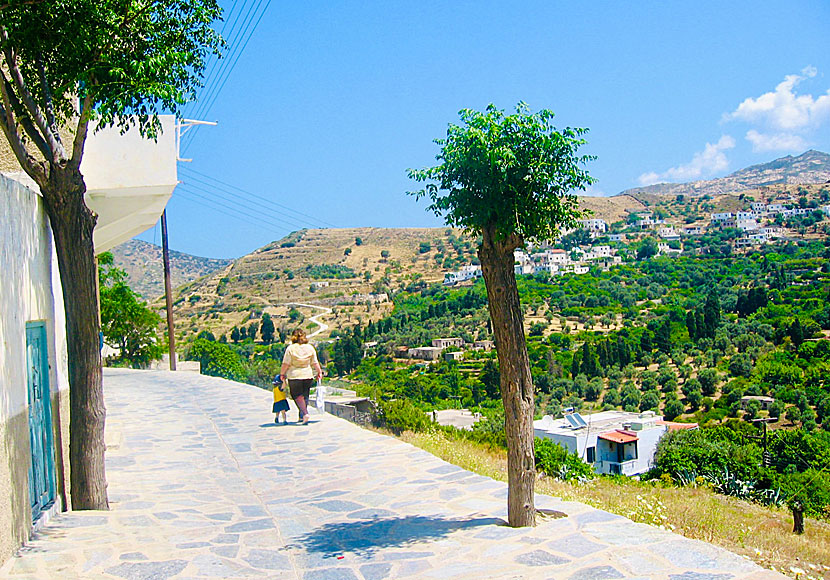 Kourounochori seen from Melanes.