The Temple of Demeter lies about 3 kilometres south of the small village of Sangri, almost in the middle of the island, about 12 kilometres from Naxos Town.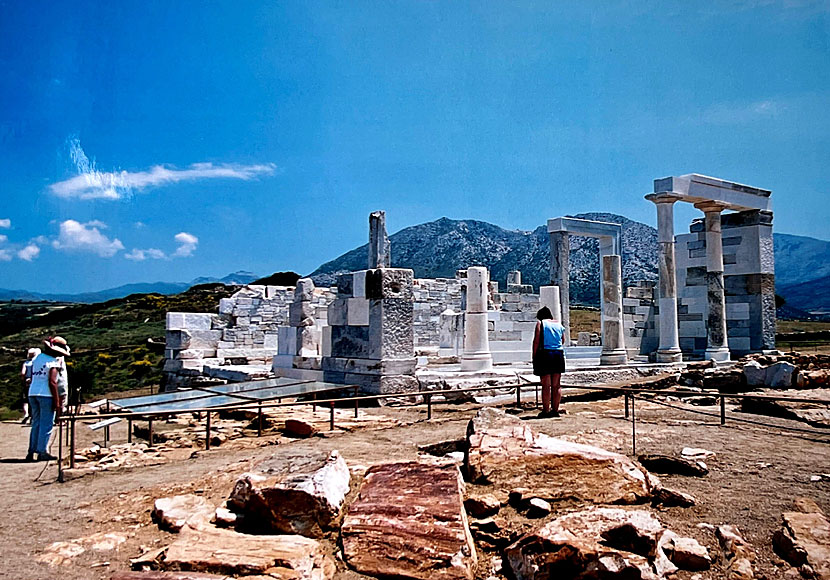 The temple - which dates from 600 BC - was rediscovered in 1949 by the Greek archaeologist Kontoleon. The temple itself was partly ruined in the 6th century AD and then it fell into disrepair. Between 1976 and 1995, extensive excavation works was made in the area, and then they decided to restore the temple.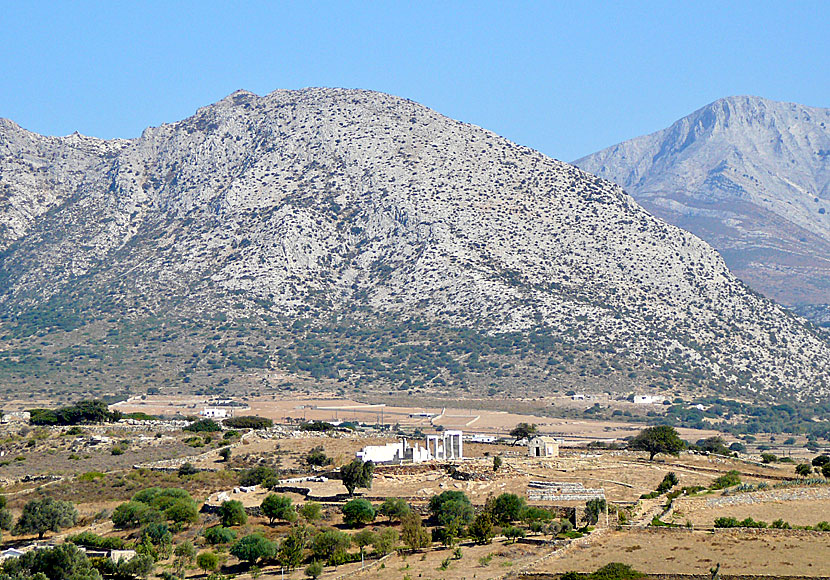 Temple of Demeter is beautifully situated in a valley.
Parts of the temple is now renovated, copies of columns and pillars have been erected and you get a pretty clear picture of how the temple once looked. Today, the temple of Demeter is a popular destination for both tourists and locals. It is well worth a visit.