Agios Petros Tower on Andros is a very impressive building believed to have been built in the Hellenistic era, several hundred years Before the Common Era. The tower is about 20 meters high and has a diameter of almost 10 metres at the base. A spiral staircase led up to at least five floors. It is built in schist from Andros. The tower was probably used to overlook the sea surrounding Andros so they could discover pirates and other enemies approaching Andros by ship.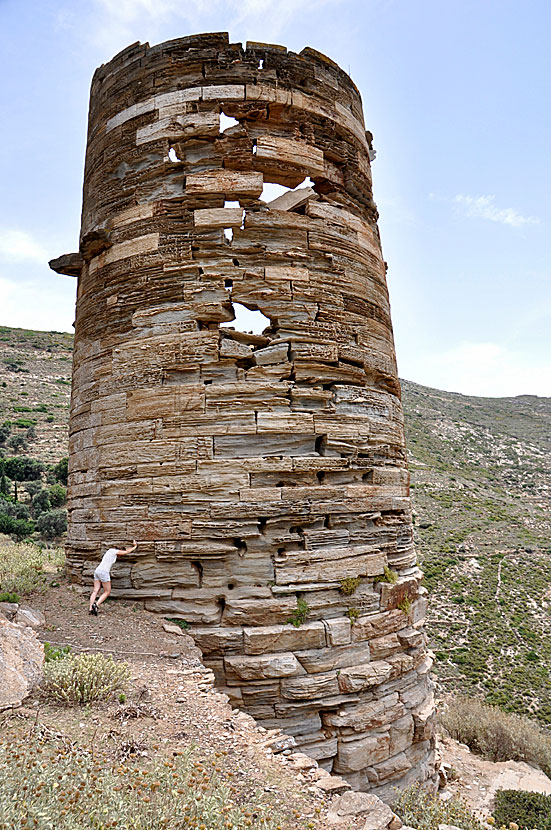 The twenty meter high Agios Petros Tower.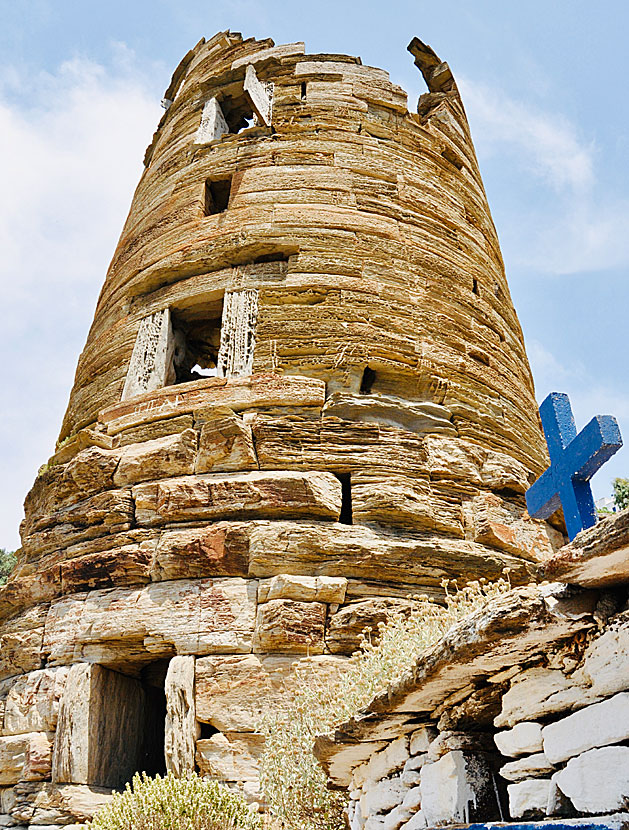 There is a small church with the same name next to the tower.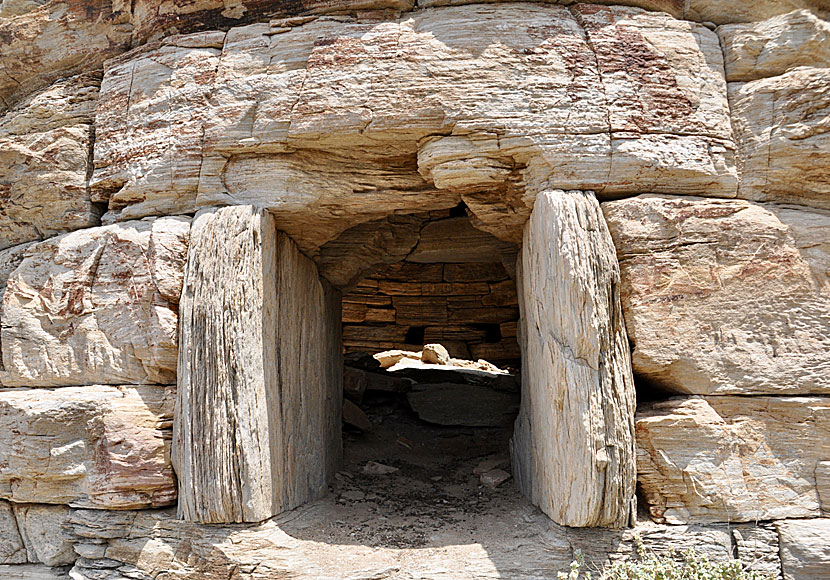 The entrance to the tower resembles the Lion Gate in Mycenae on the Greek mainland.