Usually, must-do's is something you do not want when you are on vacation, but sometimes you have to make exceptions, and Manganitis is such an exception.
There are several reasons: that the village is so isolated, that the distance to get there is so remarkable, that the surrounding mountains are so scenically impressive, that the taverna in the port is so very cute, that the beach before the village is called Seychelles (just such a thing), and that you drive through a tunnel.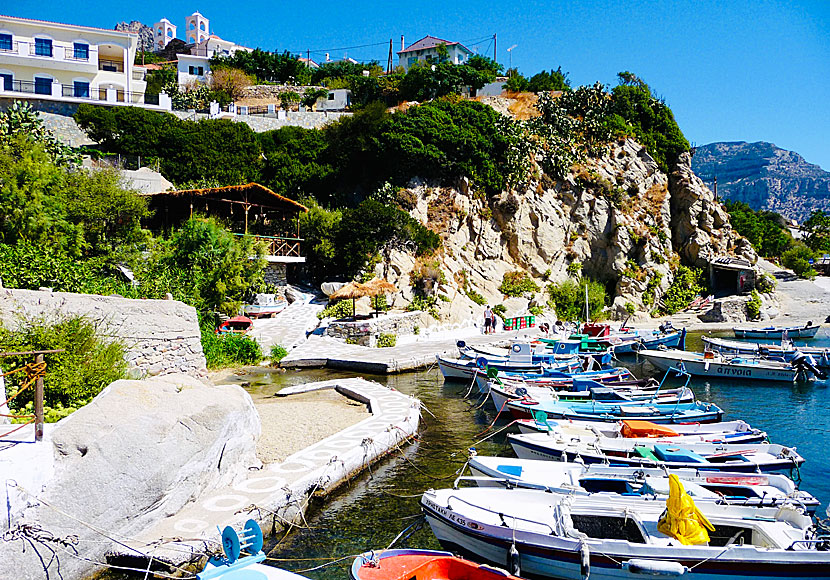 The cute little port in Manganitis.
Far into the bay lies a taverna and a bar. The location could not be better. The menu is not much to boast about, not if you want to choose among different dishes. At least it was like that when we were here. We asked an old man who looked like he was working at the taverna what was on the menu, Pikelia was the answer. Nothing else. So we ordered a Pikelia for two. The old man rang a phone call, we heard him say: mia pikelia, dio atoma (one pikelia for two people).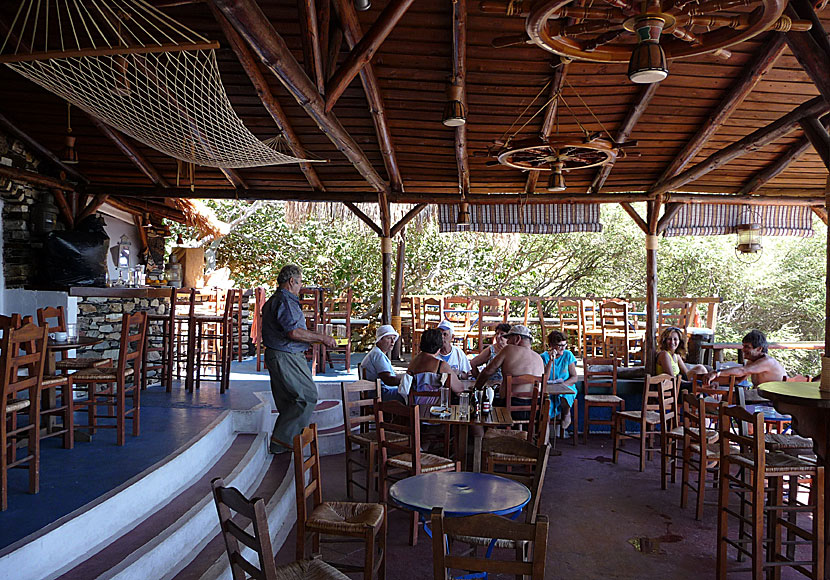 The taverna in Manganitis.