The Seychelles lies about 3 kilometres before the fishing village of Manganitis. Manganitis was isolated from the rest of the island before the tunnel was built, the only way to get to the village was by boat, or if you were reckless: on foot over the mountains.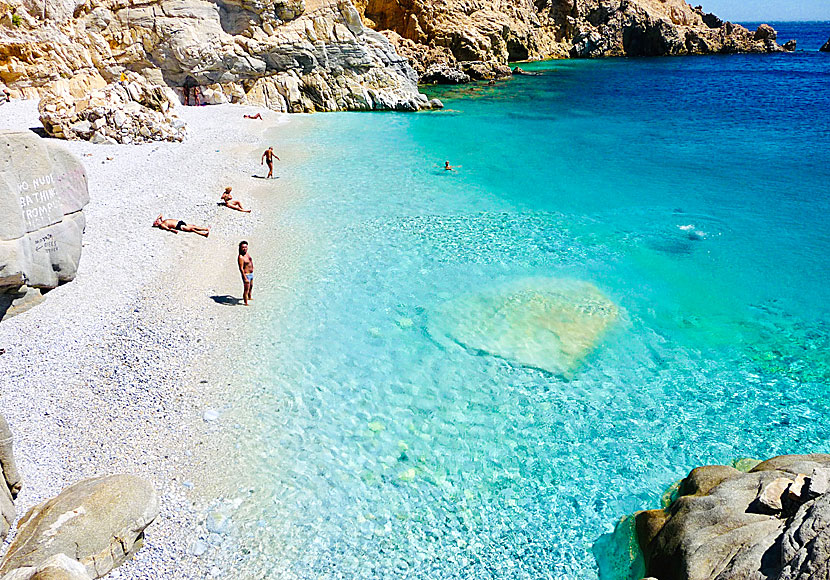 The wonderful sea at the Seychelles.
The tunnel is a few hundred meters long, in other words, it is not a long tunnel, but to be on a Greek island it is long. (I can just think of one other island that I have driven through a tunnel, and it is in Crete.) The tunnel is poorly lit, so it is a bit like riding the ghost train at a Tivoli.
When they blasted the tunnel, they dumped all the sand and gravel in the sea below the mountain. It is this dump that today goes under the name of Seychelles, it might not be a funny background for a beach, and you can not compare the beach to the beaches in the Seychelles either. The name was made up by a local character.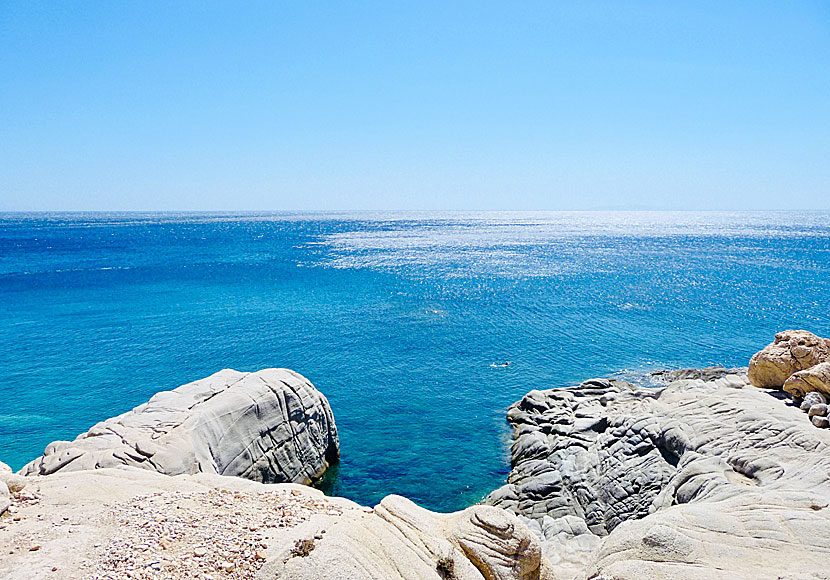 Rocks at the Seychelles.