Myrties and Massouri are the two main tourist resorts on Kalymnos, and most of the tourists who travel to Kalymnos on a package holiday stays here. Well, actually almost all tourists stays here, no matter how they travel. The villages are joined together so it is hardly noticeable that there in fact are two villages.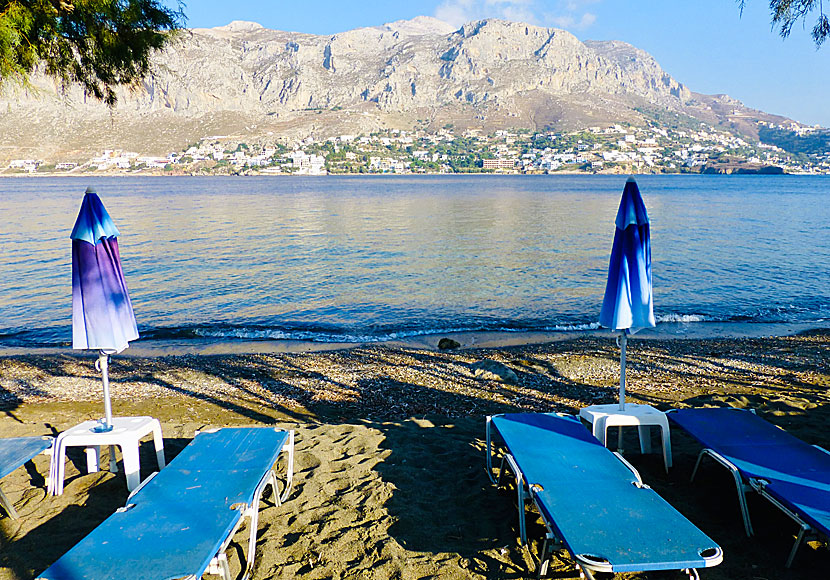 Massouri and Myrties as seen from Telendos.
It does not take many minutes to walk from one village to the other. However the distance is longer if you arrive by car or scooter, because it is a one-way system from Myrties to Massouri. You have to drive a big detour to Massouri. Fortunately it doesn't matter so much as the view of Telendos across the water is so beautiful. :-)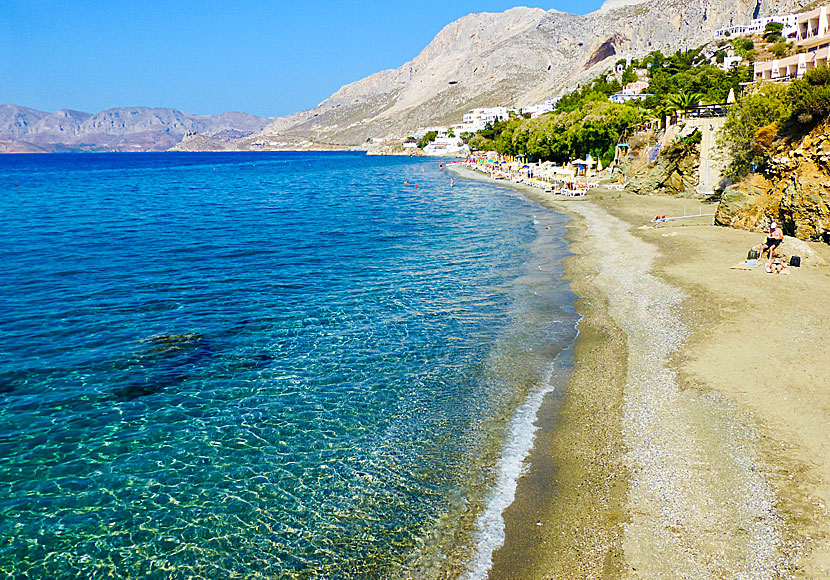 Both villages are dominated by hotels, pensions, tavernas, cafes, bars, souvenir shops, travel agencies and car and scooter rental shops. As in many other tourist resorts, but Myrties and Massouri obviously can not be compared with the tourist resorts on for example Kos and Rhodes. Although the villages in many ways are adapted for tourists, they do not perceived as touristy. In any case, that is what I think. I feel more that it is a low key tourism combined with a large dose of conviviality.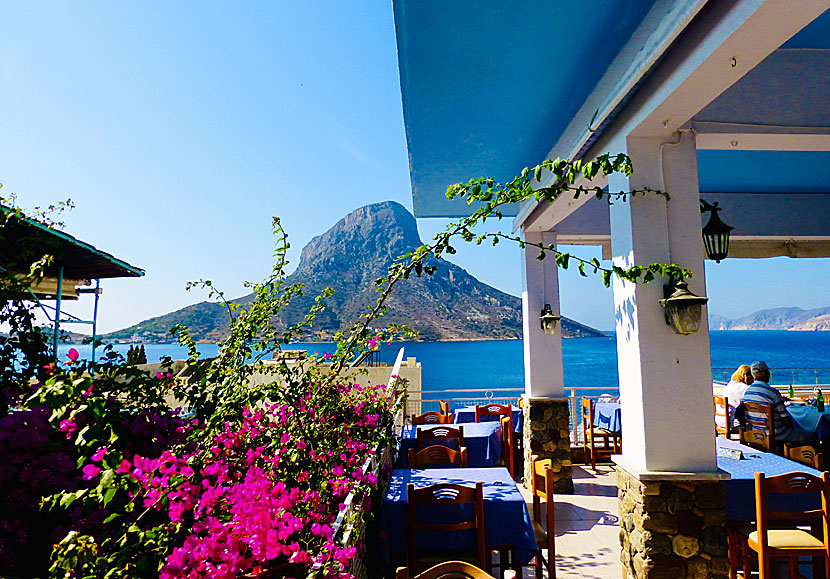 View of Telendos from one of the restaurants in Massouri.