The annual climbing event is the Kalymnos Climbing Festival which takes place in September or October each year. Then there is many people on Kalymnos, I promise.
We were on Kalymnos a week before the festival one year. We did not found any rooms in either Massouri or Myrties, so we had to go over to Telendos, where we after much searching found a room. When we should rent a scooter on Kalymnos it was the same show. Everything was rented out, but we were lucky and got to rent a scooter that they received a cancellation on.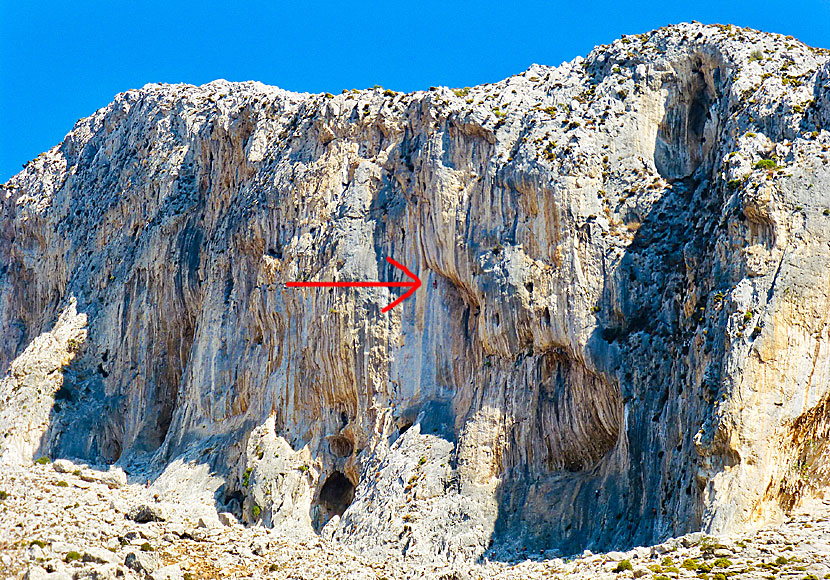 Kalymnos stunning mountains are made for rock climbing.
I myself would never climb in the mountains, not even on Kalymnos, but I understand that the island attracts adventurers who like heights and challenges. The limestone cliffs between Massouri and Emporios is truly impressive.