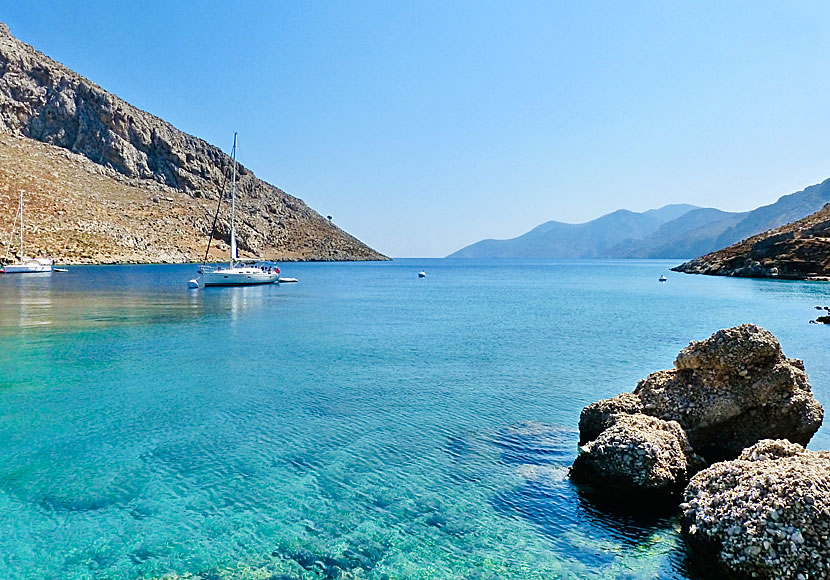 When one arrive at Palionisos, one is first struck by how lovely it is, and then - when one have seen how small it is - one wonders why on earth this incredible long winding road, which must have cost a fortune, has been constructed. Probably it is the EU that paid.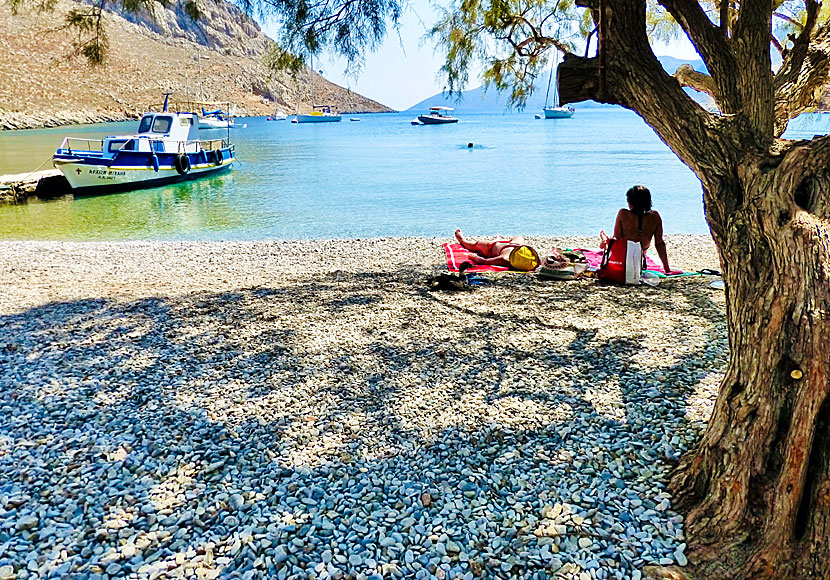 There is plenty of shade under the tamarisk.
I do not know whether to say thanks, or to complain. But now when the road is constructed, I decide to say thanks. Before the road was built, Palionisos was to say the least, isolated. You could go by beach boat from Rina in the Valley of Vathy, otherwise you had to have your own boat, or you had to go on a long hike.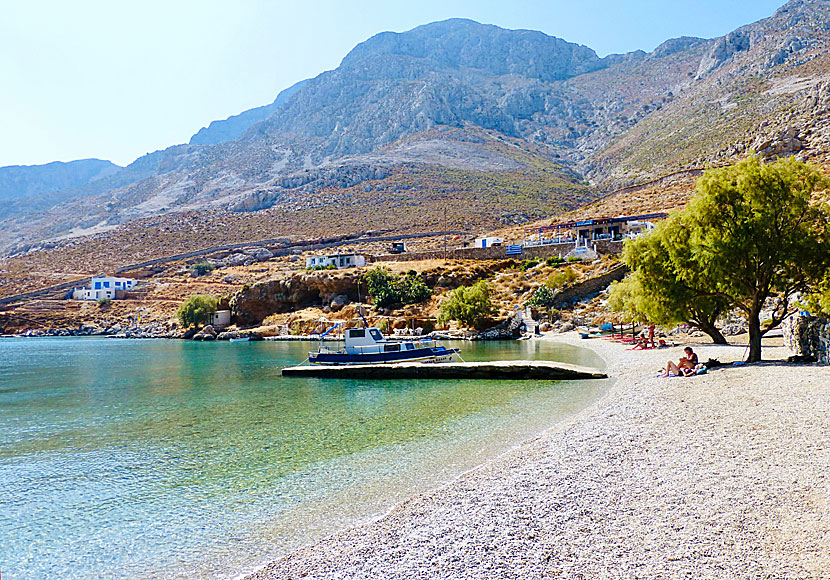 Palionisos beach. One of the tavernas can be seen above the beach.
Palionisos lies in a long, very beautiful, fjord-like bay that beat the fjord-like inlet in the Valley of Vathy. As you understand, it is not Norwegian fjords I have in mind, they are much bigger. :-) The beach - which consists of small pebbles - are fabulously inviting. The water seams to call out: come and swim! That the surroundings are lovely, do not make things worse.
There is a taverna on each side of the beach: Taverna Ilias to the left, and Taverna Kalidonis to the right. Both offers excellent views of the bay.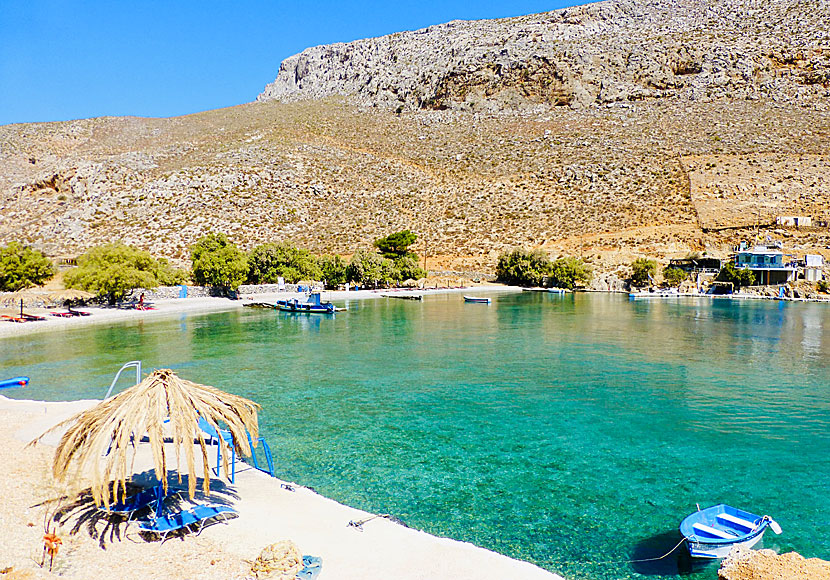 The beach in Palionisos. One of the tavernas can be seen on the right.