To the left of Paleokastro lies the fine sandy beach of Agios Nikolaos. The beach is shallow and children friendly. Sometimes the sea runs high. The Taverna Glaros above the beach serves very good food. To the right, above the beach, is the church of Agia Sofia. Around the church are the remains of an older Byzantine church - Agia Anastasia - who is said to be from the 5th century. The mosaic floor of Agia Anastasia are partly preserved, but has been decayed from the wind and weather.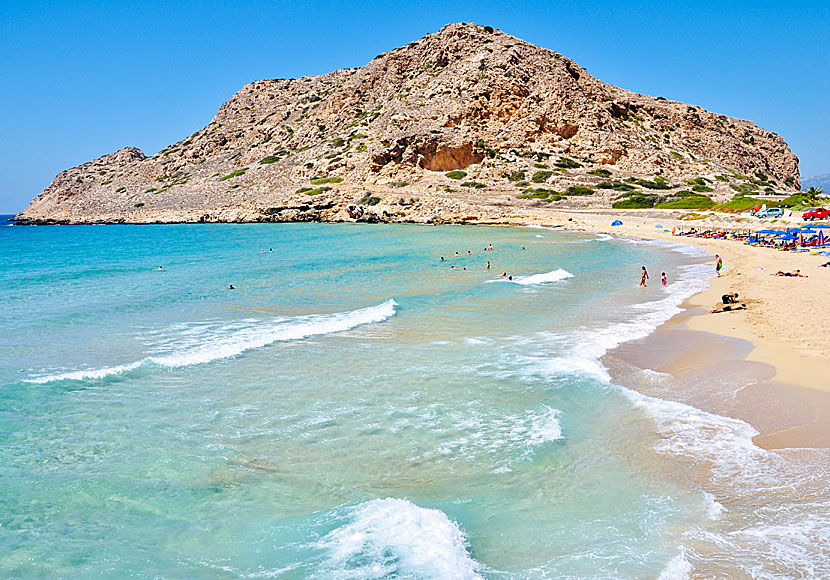 Agios Nikolaos beach below Arkasa. Paleokastro is visible on the cliff.
Note that there is another beach on Karpathos named Agios Nikolaos, the other is located below Spoa.