Taverna Under The Trees was previously located 1 kilometre north of Finiki. Unfortunately, the taverna had to close. It is a shame, not to say a great shame, because this was a taverna out of the ordinary. Kostas - who ran the taverna - is a gifted chef and the ingredients he used mostly came from his own garden. The taverna was placed in the shade of two giant tamarisk trees close to a rocky beach. The beach is, of course, still there, but it is not much to boast about, but for a swim or two it is okay.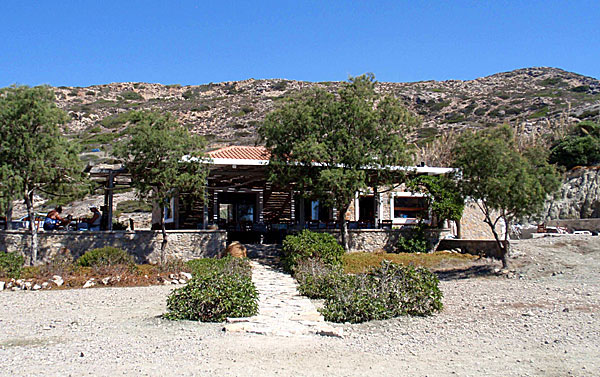 Taverna Under The Trees as it looks today.
Kostas opened a new taverna with the same name in July 2009, it lies north of Finiki, along the road to Lefkos. The location is sadly not as inviting as the old place, but the food is just as good as before. Do not miss!
ACCOMMODATION IN FINIKI
I know several people who use to stay a few nights in Finiki, and I understand why, it really is a nice and cosy village, and Hotel Finiki View looks like a good place to stay.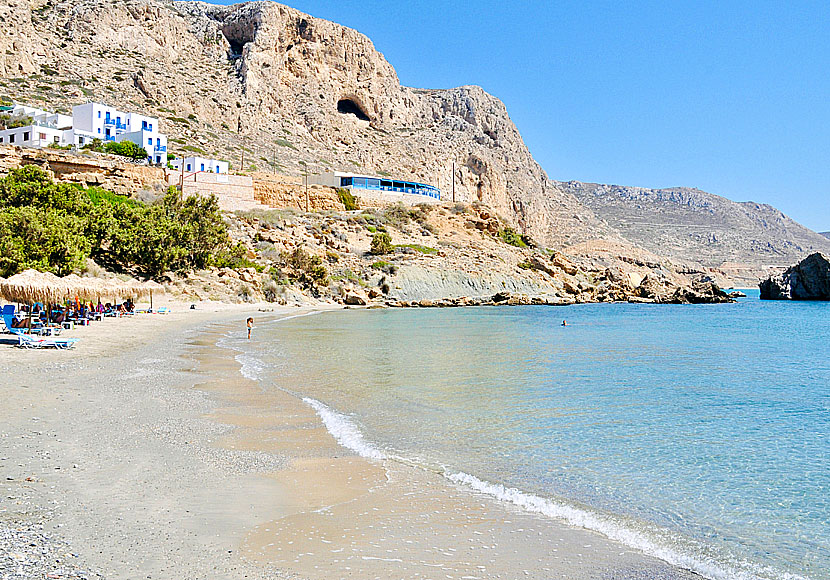 Finiki is located about 17 kilometers west of Pigadia, and slightly shorter from Amopi.