Lefkos is, in my opinion, the best tourist resort on Karpathos. However, most people do not agree with me, almost everyone think that Pigadia and Amopi is better. Most people think that Lefkos is too quiet, too small and lies too far away. And that's just what I like. :-)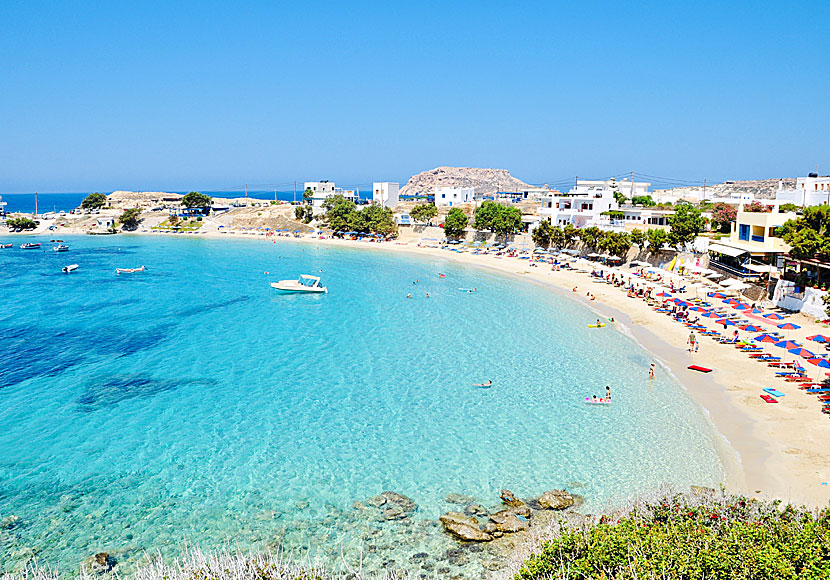 The beach in wonderful Lefkos in one direction.
Lefkos lies on the western coast of Karpathos. From Pigadia it is between 33-38 kilometres (depending on which way you choose) to Lefkos, and from the airport even longer. You can drive via the east coast or via the west coast. Before you arrive at Lefkos, you can make a detour down to the pebbled beach of Potali. The beach is fairly undeveloped, but there are hotels and tavernas.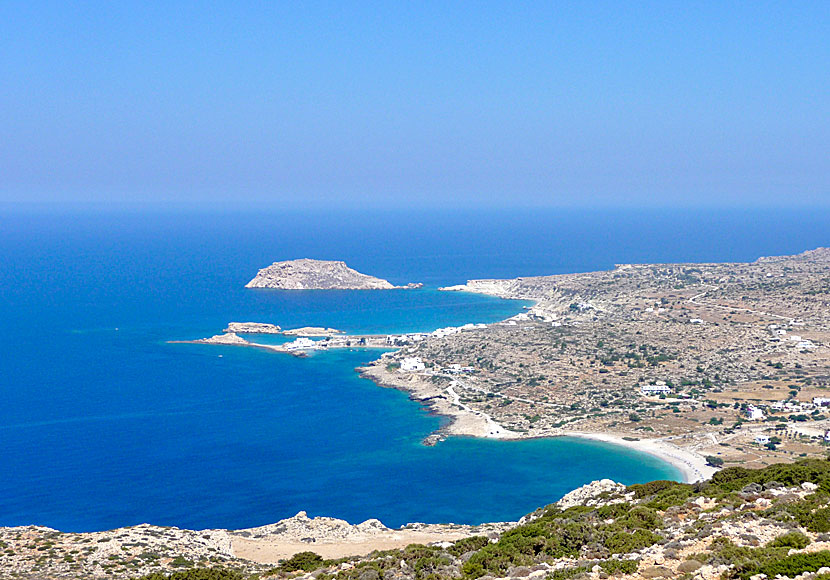 View of Potali beach and Lefkos.
If you drive via the west coast you will pass by a small beach called Adia. Above the beach lies a restaurant and pension named Pine Tree Restaurant. Here you can eat breakfast, lunch and dinner, or just have a lazy time with a cold beer in the large hammock. The beach is nothing to boast about, big pebbles and it is difficult to get into the water. (Do not confuse the "Pine Tree Restaurant" with Taverna Under The Trees which lies further south.)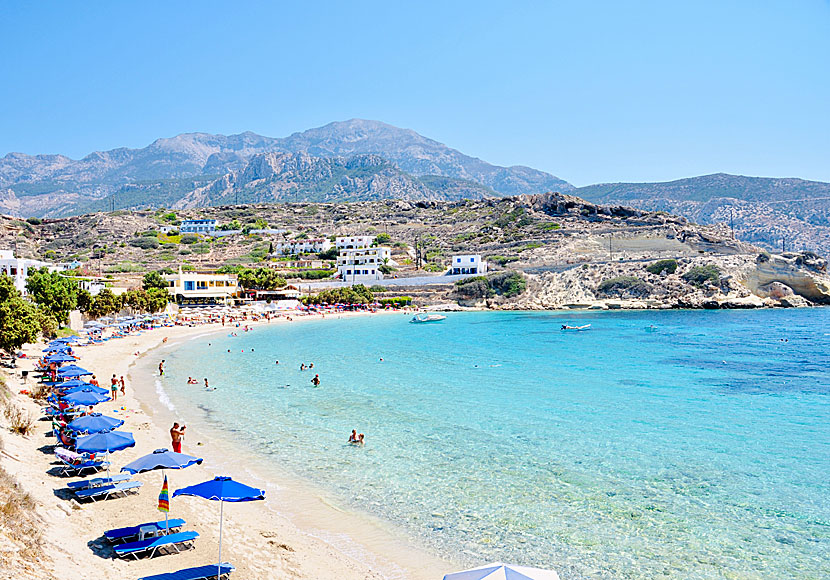 The beach in Lefkos in the other direction.
When you look out over Lefkos the first time, you might raise your eyebrows. It is an incredibly beautiful view you are met by. The fabulous beach stretches along the entire bay, above lies inviting tavernas and pensions. The beach is child friendly and ideal for small children.