The smiling lion (The Lion of Kea) is Kea's main attraction. I hardly think anyone leaves the island without having seen this smiling lion. I saw the lion in a picture before I went to Kea for the first time, I did not think it looked extraordinary, but once I stood in front of the lion I was really impressed. The lion was much bigger than I had thought and the smile was truly a smile.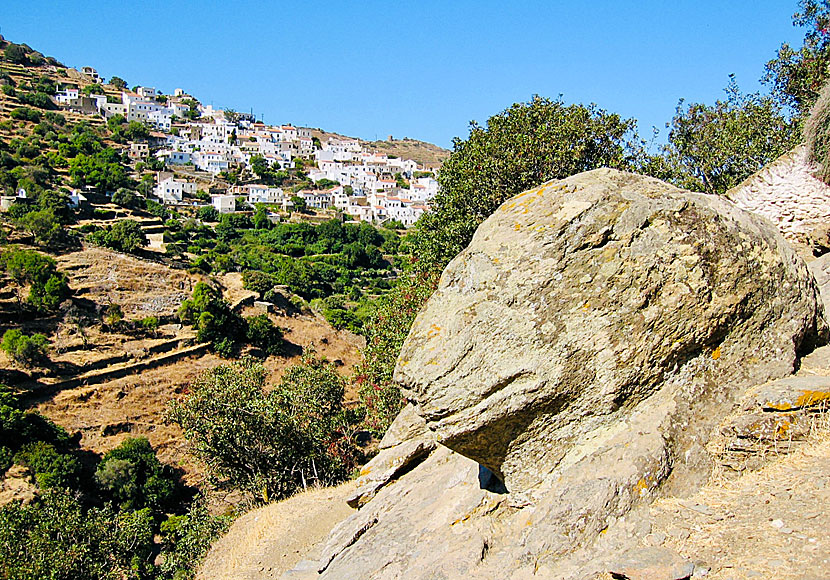 The Lion of Kea. Chora can be seen in the background.
The Lion of Kea was carved out from a slab of stone around 600 BC. There is no explanation why the lion stands here, nor why it has such a peculiar smile. In fact, the lion is one of the strangest sights I have seen in Greece.
The lion lies there alone and grins. At what? Many questions are popping up when you stand there in front of the lion: Why did they carve out a lion? Why at Kea? Why in this particular spot? Why just one lion, why not two? Unfortunately, there are no answers and maybe that's why the lion is so fascinating. Just the same fascination as with Mona Lisa and her enigmatic smile.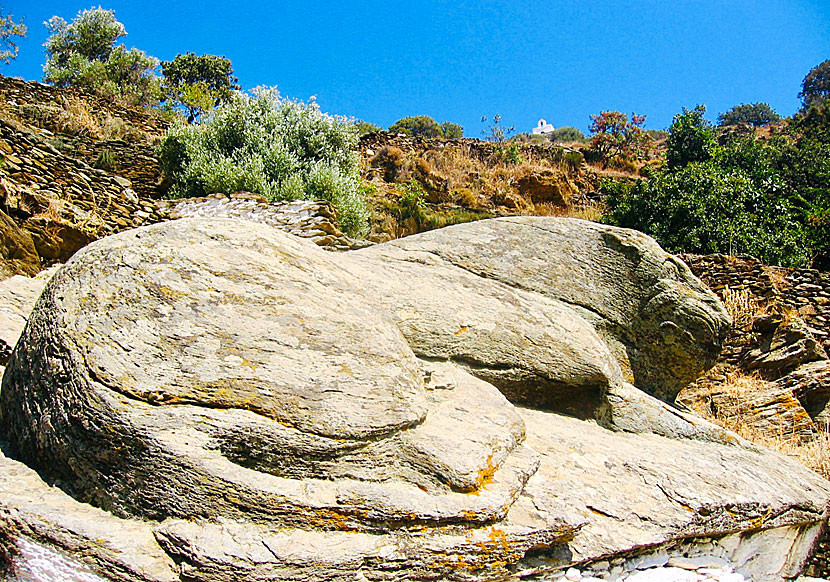 The smiling lion seen from the side.