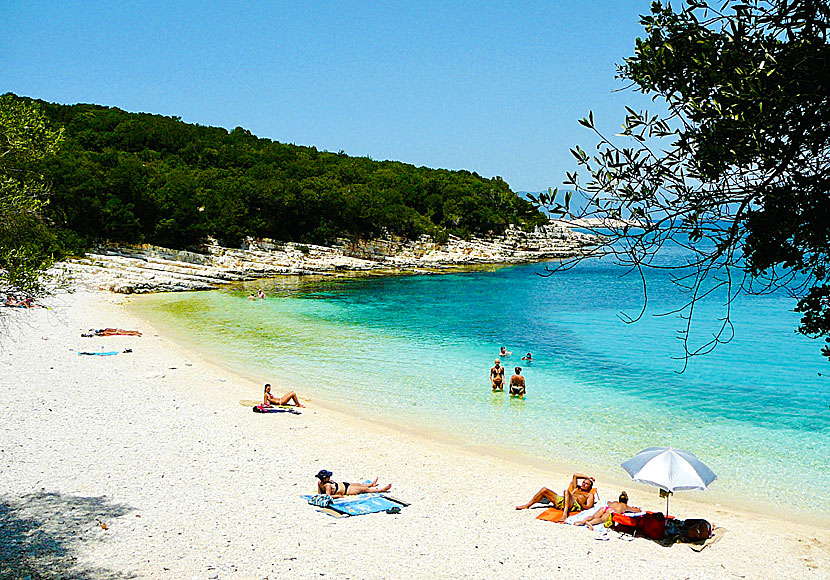 Emblisi beach close to Fiskardo.
There is no taverna at the beach. If you are you hungry, you have do drive to Fiskardo and eat.
Foki lies about two kilometres south of Fiskardo. The surroundings here are not as spectacular as the ones around Emblisi, but the water is just as tempting and the stones are just as white. Here is a small taverna.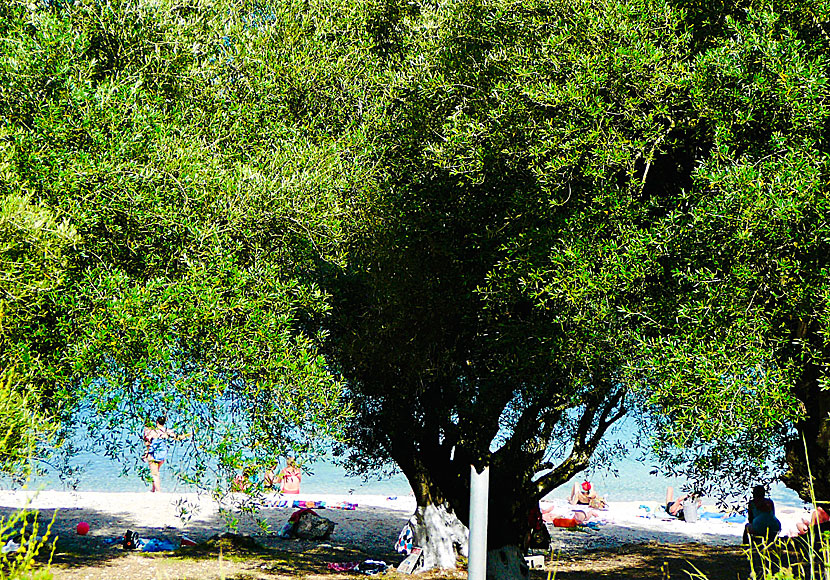 Foki beach which is south of Fiskardo.