Fiskardo, about 50 kilometres north of Argostoli, is the only village on Kefalonia that escaped undamaged from the earthquake. The village is almost intact, most of the old Venetian houses are still extant. When one see how nice it is in Fiskardo one curse the earthquake, this is how beautiful all the villages on Kefalonia could have been.
Many think that Fiskardo is the island's most beautiful village, there are even those who think it is the whole archipelago's most beautiful village. When I first came to Fiskardo, I did it by ferry from Lefkada, we were greeted by an adorable sight. One of my travelling companions said with a sigh: "This is the most beautiful spot I've seen in Greece".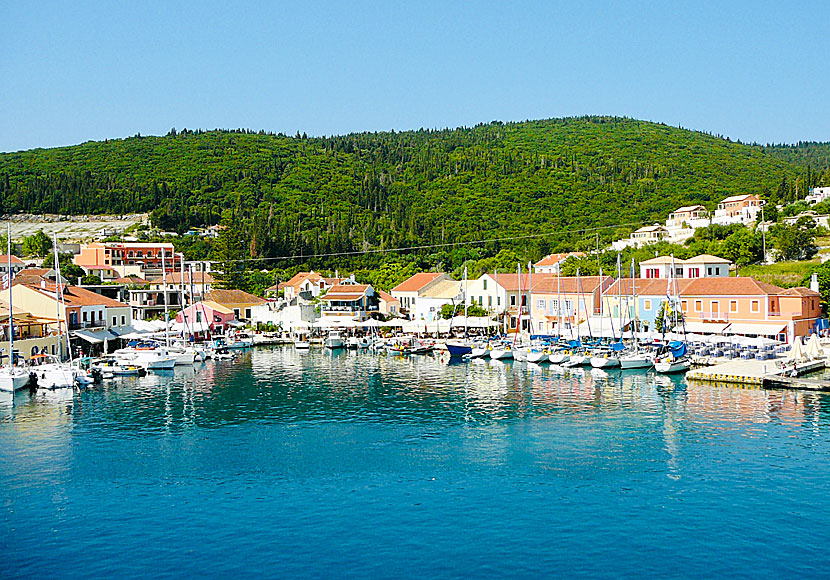 Fiskardo seen from the ferry to Lefkada.
And it is from the sea that Fiskardo shows its best side. It is easy to get enchanted when the boat glides into the picturesque port filled with sailboats and fishing boats, in front of you is a long seductive promenade lined with pastel-coloured houses with red tiled roofs and on the hill behind the village grows a forest of green cypress trees.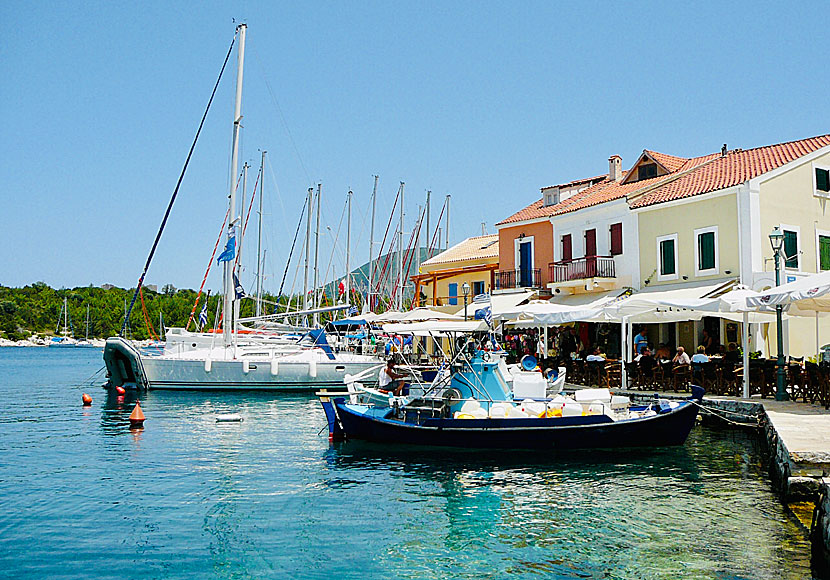 Sailboats in Fiskardo port.
If you flew directly to Kefalonia, it is for that simple reason difficult to arrive by ferry from Lefkada as we did, but do not worry, there is a solution to the problem, there are several companies in the port that hire out small motorboats that you can chug around with, then you can take the opportunity to experience the beautiful approach of Fiskardo.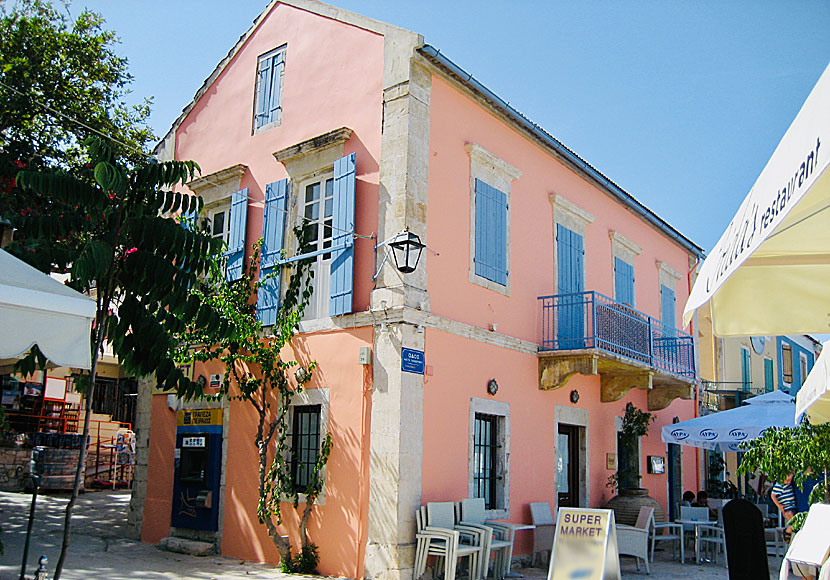 This is how nice all the houses on Kefalonia could look if it weren't for the earthquake in 1953.