Myrtos beach (or Mirtos) is undoubtedly one of Greece's most scenic beaches. Maybe even the most scenic. When one stands above the beach and looks out over the blue sea and the long white beach, it is close to lose one's breath. Myrtos is not only beautiful to look at from a distance, it is also a fantastic beach for sunbathing and swimming.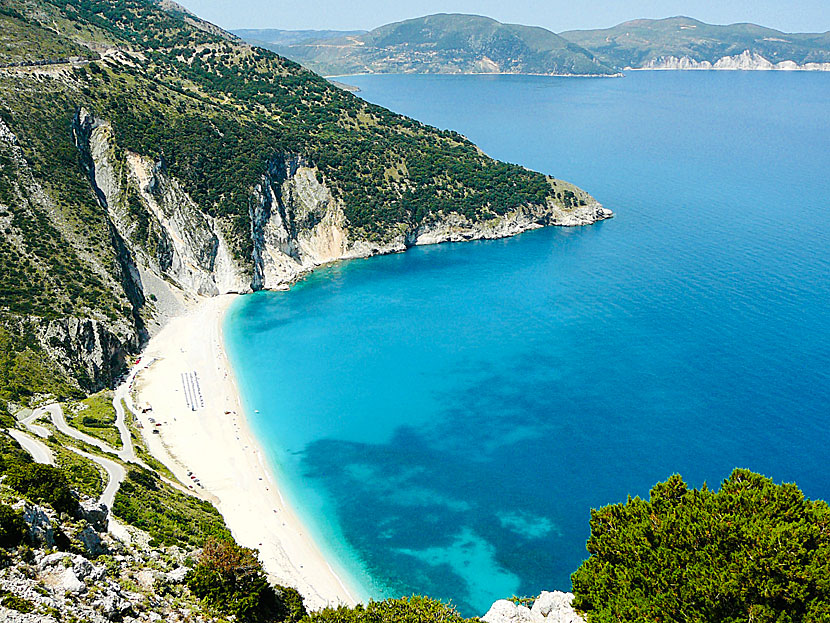 Myrtos beach from one direction.
There are those who say that it is Greece's best beach, I do not really agree, but I am happy to endorse that it is one of the five nicest beaches. Anyway, Myrtos is one of Greece's most photographed beaches, perhaps the most photographed after Shipwreck beach in Zakynthos and Porto Katsiki in Lefkada. Photo locations are available at two places along the road above the beach. I can guarantee that you also will stop and take photographs so it comes smoke from the camera. :-)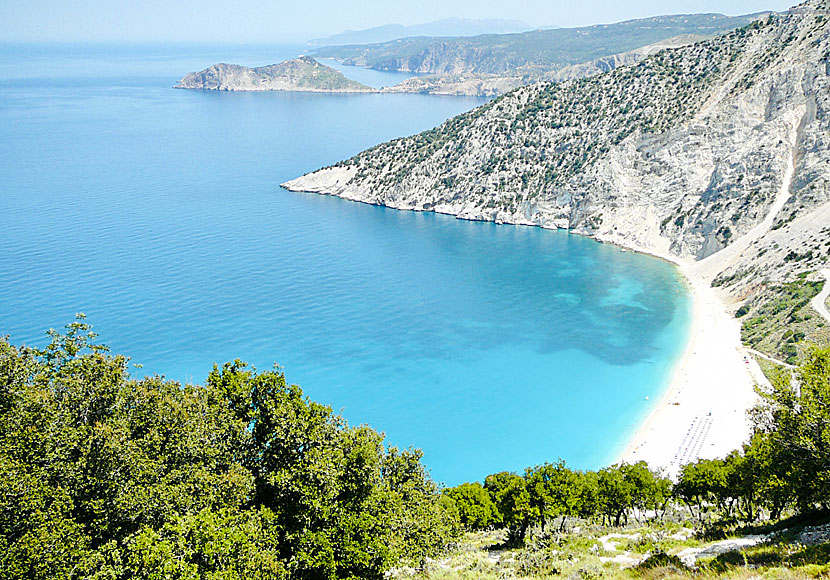 Myrtos beach from the other direction.