Assos is my favourite village on Kefalonia. The village is extremely photogenic set on a small peninsula about 40 kilometres north of Argostoli. Few villages that I know about is so scenically beautiful as Assos, it almost look like a backdrop. The village begins at a steep slope and continues to a narrow strip of land that connects a peninsula.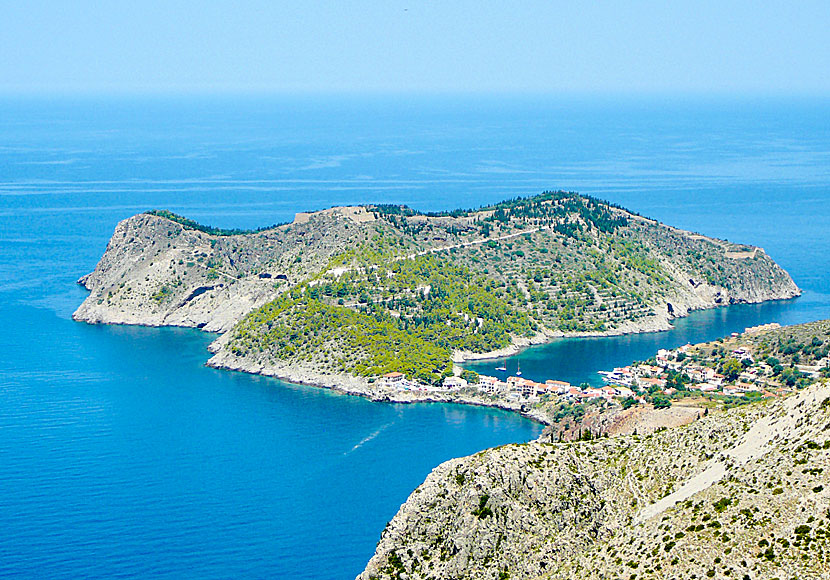 The beautiful view of Assos and the peninsula where the castle is located.
On the peninsula outside Assos lies a so-called Kastro (castle), built in the late 16th century as protection against the Turks and pirates. The Kastro had its heyday until 1685, when there were about 260 houses inside the 2 kilometres long wall. The Kastro lost its importance after 1685 and began to disrepair. The Kastro was used as a prison in the 1930s, it was closed after the earthquake. There is not much to see inside the Kastro, but the view of Assos is pretty.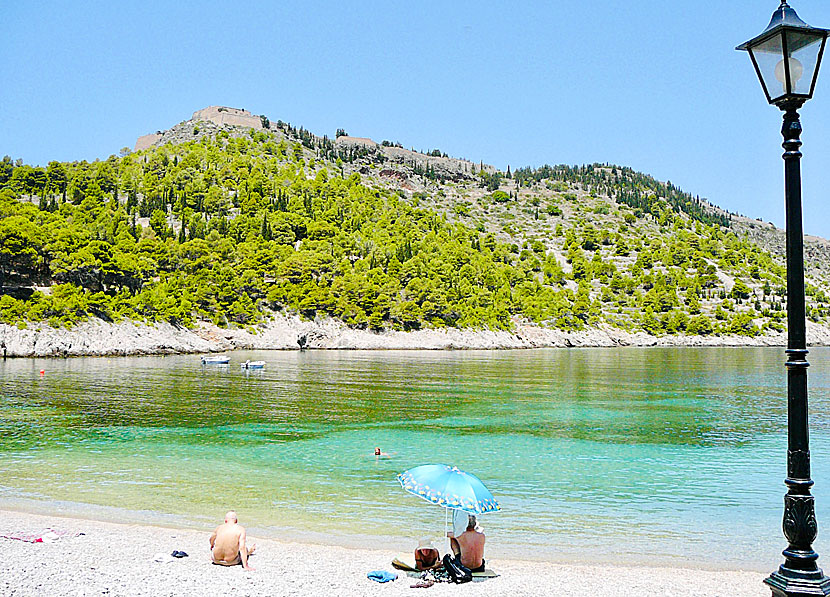 The pebble beach in Assos.
To the right of the parking lot, where the road ends, is a small pebble beach. A longer, and much better, pebbly beach lies in the village which is located to the right of the parking lot. The water is clear and seductive enticing.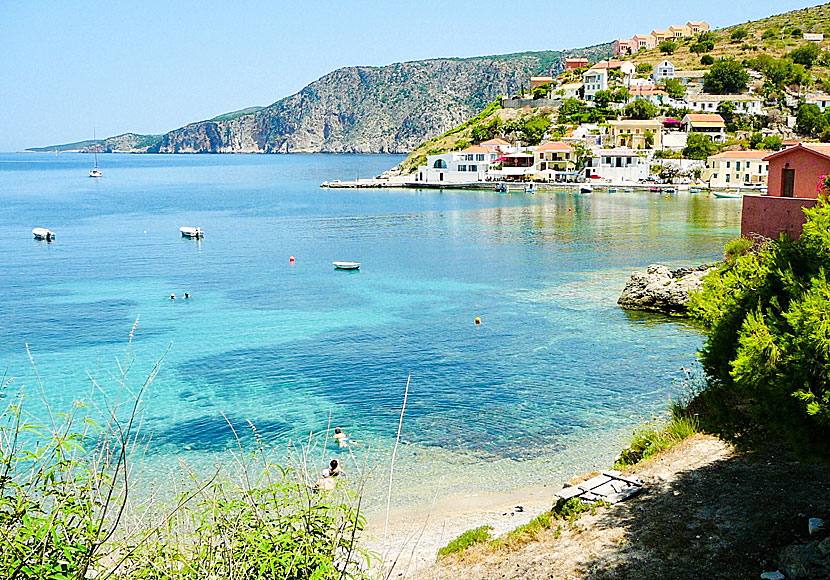 The small beach in Assos.