Kefalonia has a rather peculiar geographic shape: a large mountainous inland, a narrow peninsula in the north and a peninsula in the west that with a little imagination looks like the head of a dog. With more imagination, Kefalonia can be compared to a giant bottle opener. Lixouri is located on the peninsula that looks like a dog.
Lixouri is Kefalonia's second largest town with more than 3,500 inhabitants. It was different before when Lixouri had 7,000 inhabitants, not only that, Lixouri was the island's capital until 1845 when the administration transferred to Argostoli.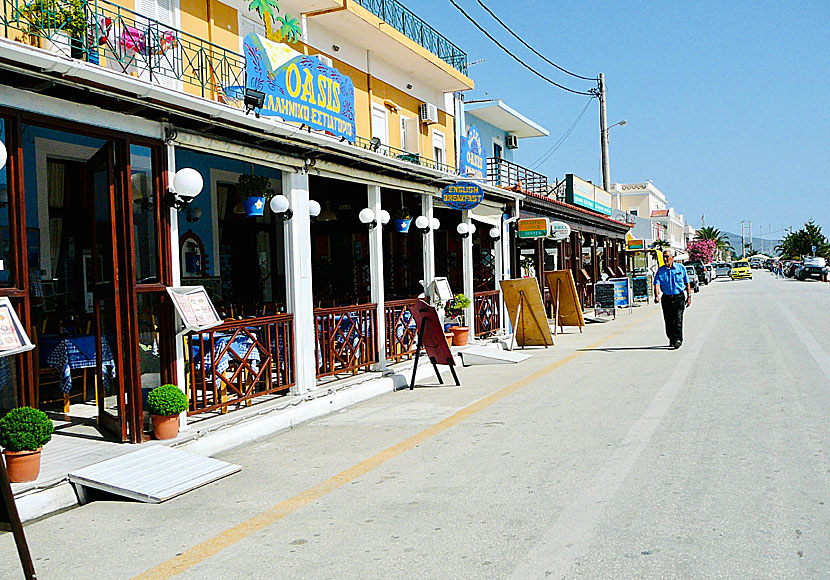 It is said that Lixouri was one of the Ionian island world's most beautiful towns before the earthquake of 1953. Today it is a modern town with houses that look like everywhere else on Kefalonia. Just like the big brother of Argostoli, Lixouri is dominated by a long waterfront promenade with tavernas, cafes, bars and shops. Lixouri is a pretty nice town, a little calmer than Argostoli and well worth a visit.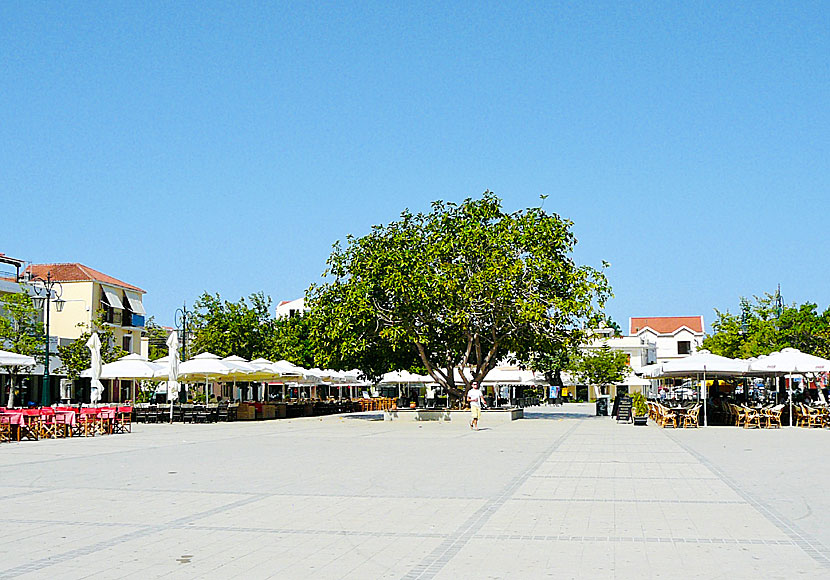 The square in Lixouri.